Nathan has built one bad to the bone 1972 Chevy Camaro with killer looks and rowdy V8 mill. That stance gives the car a very aggressive appearance backed by a '96 LT1 engine that seems to have plenty of go.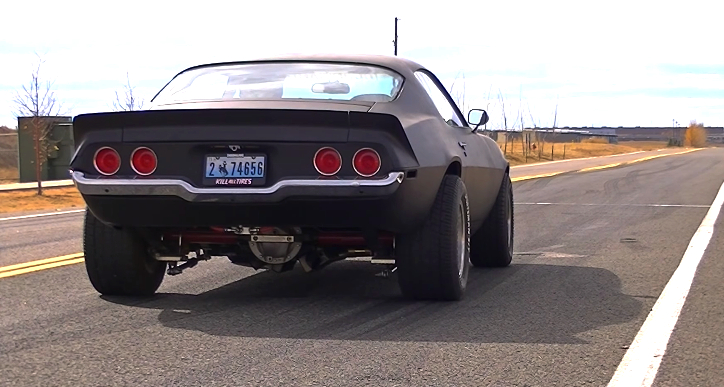 The power is transferred through a 4-speed and locker 10-bolt rear end. SpinTech 3-inch exhaust with X-pipe is what brings the awesome V8 sound. Best part is, Nathan likes to take the beast out and have fun.
Check out the video to see the 1972 Chevy Camaro flexing muscle on Halloween.
Did You See the Story of Jay Breitmaier's 1971 Chevy Camaro Build?