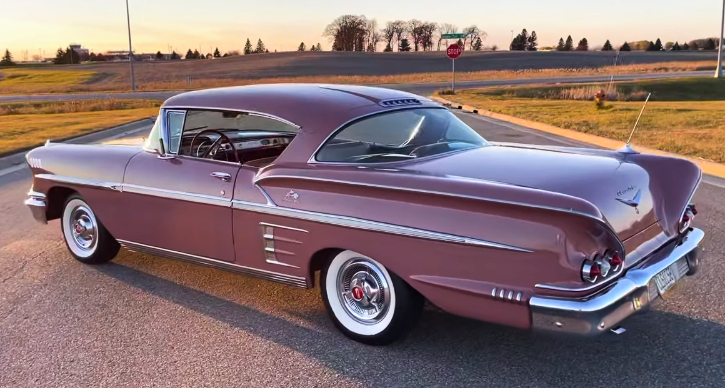 While it's not as popular today, the newly introduced in 1958 Chevy Impala was one of the finest gentleman's car. The body lines, dual headlights, three simetrical tailights, everything is just so stylish. Of course, Cadillacs were the most desirable, but if you couldn't afford one, the Impala was your option.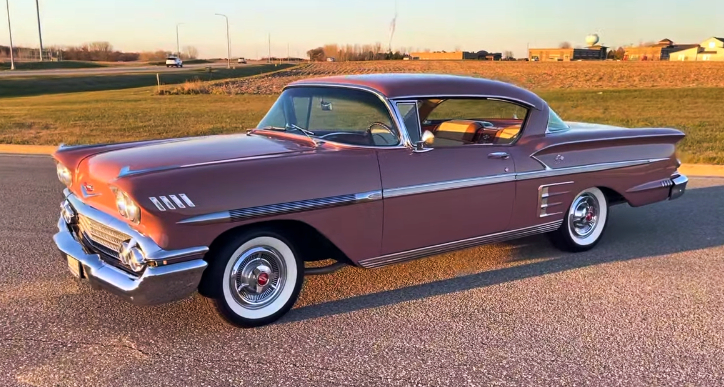 Today we are going to take a look at this nicely restored multiple award winner 1958 Chevy Impala. Beautiful and very rare color combination, and the W-series 348 Big Block topped with three two-barrel carbs, she is a prime example.
Play Andrew Distad's video to see this sweet 1958 Chevy Impala all the way around.
You May Also Like the Story of This Custom Built 1958 Chevy Impala