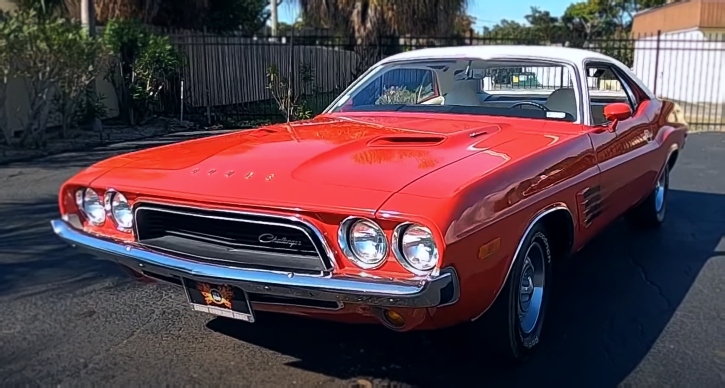 By 1973 American muscle cars were no longer as beautiful, neither they had all the power offered in previous years. However, there are still some cool examples like this 1973 Dodge Challenger equipped with the Rallye Package and 340 four barrel V8 engine.

What makes this 1973 Dodge Challenger more exciting is the fact that it was sold and tuned at the legendary Mr. Norm's Grand Spaulding Dodge. Sadly, the High Performance King passed away on Feabruary 26, 2021, but Mopars that he tuned and signed are stll around.
The guys at Ideal Classic Cars have done a cool story on Mr. Norm and then they show this beautiful Bright Red 1973 Dodge Challenger 340 Rallye all the way around. Check it out.
Did You See Mr. Norm's Dodge Demon 50th Anniversary Edition Story?