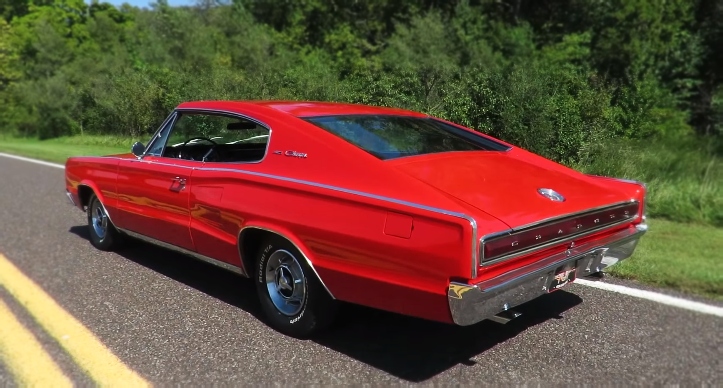 Today we are going to take a closer look at a beautiful 1967 Dodge Charger. While this Mopar is not the top dog fitted with 426 HEMI and it doesn't have a stick shift tranny, it's a very well preserved example showing a little over 67,000 miles on the odometer.
This 1967 Dodge Charger packs a 383 Big Block V8 paired with a TorqueFlite transmission. The guy doing the review didn't get all the facts right, like the hideaway lights switch for example, but I'm sure you'll enjoy seeing this Mopar all the way around and go for a ride.
Play the Cool Stuff in Weird Cars video to see more and go for a ride in this '67 Charger.
You May Also Like This Very Rare Medium Copper 1967 Dodge Charger