I'm a big fan of the second generation Chevy II Nova, and when I come across such a clean example flying down the race track I just have to share it with you all.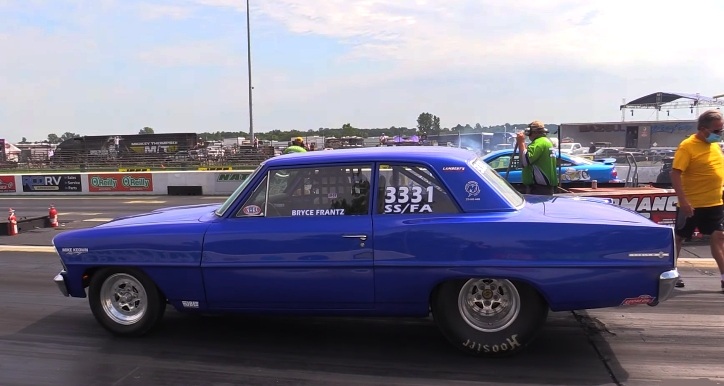 Bryce Frantz of Louisville KY is a regular at the NHRA Lucas Oil Drag Racing Series. It's always entertaining watching him launch with the front wheels in the air and run low 10-second 1/4 mile passes with his Super Stock 1967 Chevy II Nova.
Play the RPM Army video from National Trails to see the '67 Chevy II Nova drag racing.
Don't Miss the 2,500 Horsepower 1962 Chevy II Nova Drag Car