Restoring a classic American muscle car is a favorite pastime for many Americans and even those abroad. When setting out on such a journey we all want to gain a successful outcome.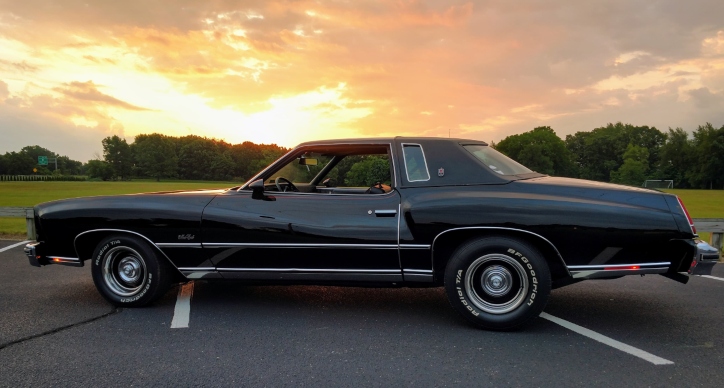 However, anyone who has ever done it knows that achieving such an awesome restoration can be extremely difficult.
One reason is because the vehicles parts typically aren't manufactured anymore, even by third-party sources, and the number of genuine second-hand parts is quickly dwindling.
For car restoration hobbyists and professionals, this poses some major issues. Luckily, there are some resources to make your restoration process a lot easier.
Let's go over them.
1. Social Media Groups
If you're into restoring classic American muscle cars, one of the most powerful tools you have at your disposal is the greater restoration community.
By getting involved with social media groups dedicated to restoring classic American muscle cars specifically, you increase your chances of finding people who own spare parts they're willing to trade or sell.
This is typically a much more personal transaction than what you'll have at a shop dedicated to parts, However, you'll probably need to engage with the group to build relationships and trust before you just start trying to get parts off people.
2. Car Wreckers / Junkyards
You've probably heard of car removal services before. They come out, pay you cash for your unwanted car, and then haul it away to their junkyard.
For those of us looking to restore classic vehicles, these are amazing resources where you can locate spare parts for old and uncommon vehicles.
Families will often have a classic car removed if it's in disrepair and they can't afford to fix it. Some cars may have been torn apart after a terrible accident and now their parts are on the junkyard shelves in perfectly fine condition.
There are several circumstances that could result in rare parts being available at your local wrecker. This helps you out since they will sell you those parts if they have them on hand. Better yet, they're sold at reasonable prices, which isn't always the case when trading with fellow restoration specialists.
3. A Network of Talented Restorers
Not only is a network necessary for finding parts as we mentioned earlier, but it can also be key to handling certain repairs or completing challenging steps of the restoration process.
You may know how to take apart the engine on a '63 Impala, rebuild it in pristine condition, and get the ride back on the road like it was decades ago.
But do you know how to properly paint such a meaningful project? What about reupholstering the seating and other fine details that require an entirely different skillset?
Yes, you can hire professionals for these tasks, but that is often expensive due to the fact you must hire a specialist or risk a shoddy service provider botching the job.
With a network of talented peers, you can trade services and favors, or at least hire someone who you know understands the value of your vehicle.
You can have already started to build a network via social media. Other great resources include car shows, dedicated car restoration websites and forums. The idea is to build partnerships with people who have made car restoration their profession.
4. Online Marketplaces
Every modern hobbyist needs as many public listing sites bookmarked on their web browser. Sites such as Craig's List, eBay, Gumtree, Facebook Marketplace, and other online listing platforms are easy to navigate, and you can find hidden treasures on them all the time. That includes parts for your classic American muscle project.
Sometimes, you search for individual parts you need, or you might even find a rundown muscle car you can buy for cheap and use to complete the restoration of your project.
You must use a bit of caution and make sure you're getting a good deal on these sites, but sometimes it's the fastest route to finishing a project.
5. YouTube
Throughout your restoration project, you are almost certain to come across a long list of things you're simply not experienced with.
On that occasion, sometimes you'll want to contact someone in your network, but for smaller things, it's often easier to turn to YouTube.
The platform is much more than dramatic vlogs, cat videos, and nonsense. There is a massive community of car enthusiasts, including those specializing in classic American muscle cars.
More importantly, they're always uploading in-depth video tutorials that can walk you through the little hiccups you experience throughout the project, and they're completely free for you to access.
Whatever project you are working on, don't underestimate the power of the internet in the modern car restoration scene.