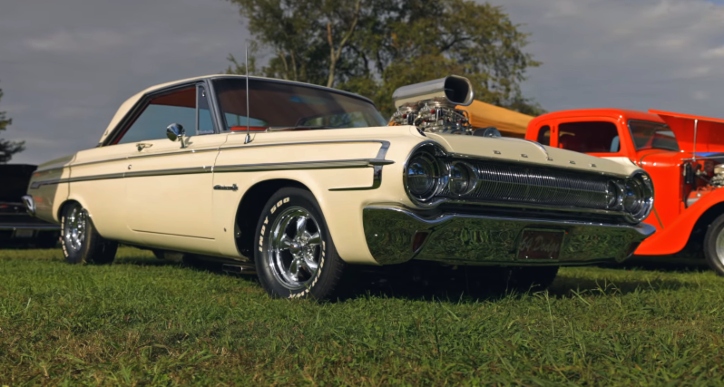 Bill Rowe's 1964 Dodge Polara 500 looks like a beautifully restored Mopar from the back. Then you go to take a look at the front of the car, and you see a BDS blower and pair of quick fuel carbs topping a 392 HEMI powerplant.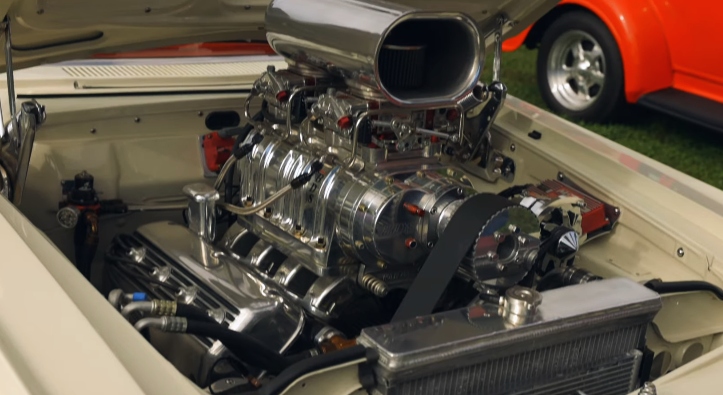 Mr. Rowe is an old school hot rodder who shares the Dodge HEMI Polara is the newest car he has built. The award winning orange '34 Plymouth sitting next to to the '64 Polara 500 at the Holley MoParty is also done by him, and he is currently working on two other projects.
Check out Holley's video to learn more on the Blown HEMI 1964 Dodge Polara 500 build.
Did You See Ronny's 1964 Plymouth Sport Fury Build Video?