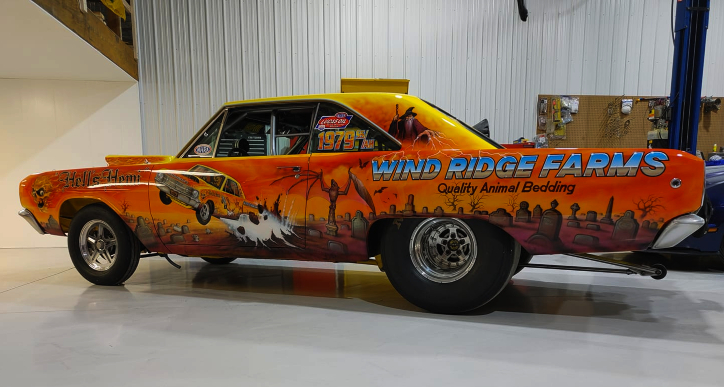 Not long ago we featured an interview filmed during the Dodge//SRT NHRA U.S. Nationals with Jr. Baum's who owns the "HELL's HEMI" 1968 Dodge Dart. You can watch the interview and see the fascinating Mopar all the way around here.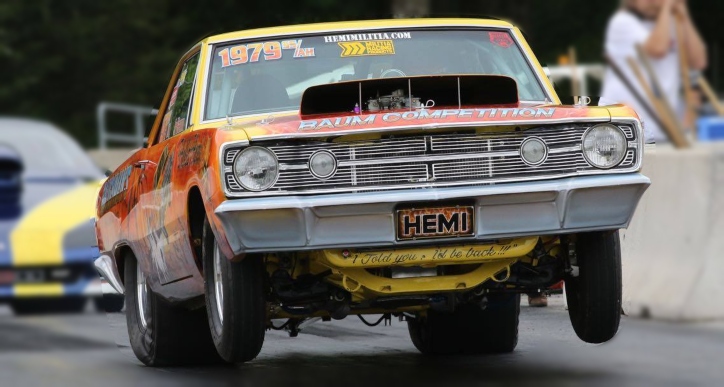 Many requested to see the Super Stock 1968 Dodge Dart in action, and that's exactly what we have for you today. Our friend George Watters (Zlumlord) sent us this video of the HELL's HEMI Dart doing an 8-second pass at Maple Grove Raceway.
Hit the Play button and watch the HEMI powered beast screaming down the 1/4 mile.
You May Also Like Hank's Beautiful 1969 Dodge Dart Video