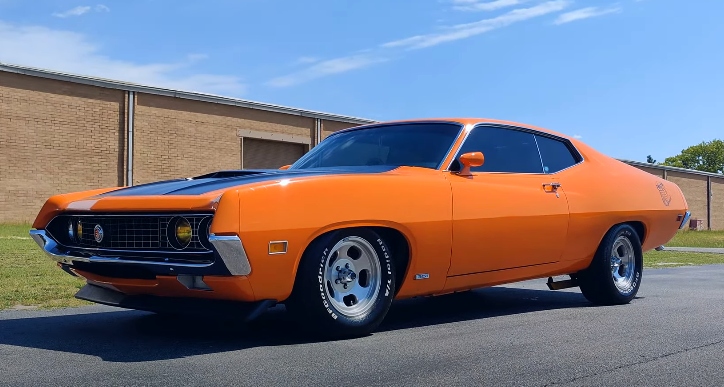 The second generation Torino has one of the toughest muscle car looks of that era. Inspired by the supersonic aircrafts, Ford stylist Bill Shenk did a great job on that design. It never saw the popularity of the Mustangs, but the 1970 Torino still is American muscle at its finest.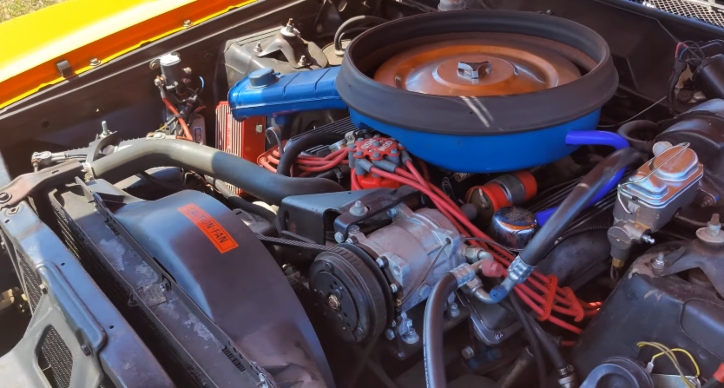 Orange paint, Black hood, tinted windows and great choice of wheels, this 1970 Ford Torino GT is a real attention getter. It's not 1 of the original 90 Twister Special Torinos built in 1970, but the aggressive appearance and rowdy 351 Cleveland V8 is a very cool combination.
Team I-95 Muscle filmed the Ford Torino before it wnet to its new home. Watch the video.
Don't Miss Dave's 429 SCJ Ford Torino 7K RPM Burnout Machine Story