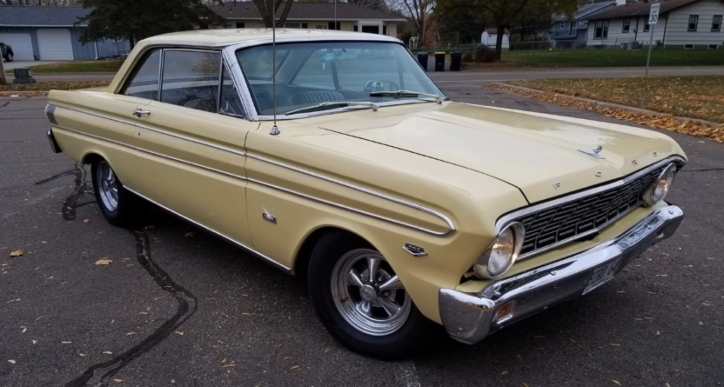 Beautfully restored 1964 Ford Falcon Futura with many performance enhancements, owned and built by husband and wife. Actually when this video was filmed they were in the finishing stages, but I believe you will still appreciate their dedication.
"Our goal was to build: What if Ford had built a HiPo 289 Falcon in 1964" 
A stock 1964 Ford Falcon body painted in its factory Phoenician Yellow color sitting on Cragar's, that is one sweet looking hot rod with neat Palomino bucket seat interior. As you probably figured, things are not exactly stock when it comes to performance.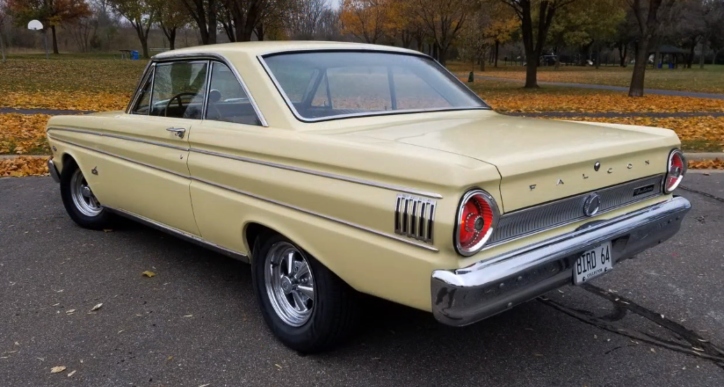 The 1964 Ford Falcon Futura sports a 289 with Comp Cams 270s solid lifter cam, ported heads from 302, Harland Sharp full roller rockers, hi-rise dual plane manifold and 600CFM vacuum secondary carb from Summit Racing, and exhaust manifolds from '76 Granada similar to those on the 289 HiPo.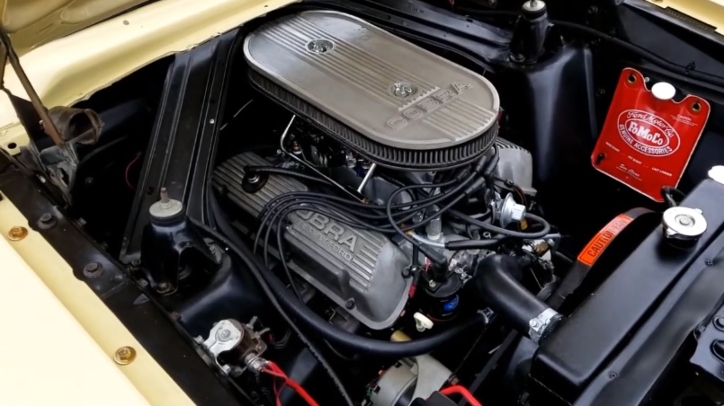 The power is transferred through a Ford C4 Greed Dot tranny with valve body shift kit and 2,000 stall converter, and 3.23 geared Ford 8-inch rear end. The 2-inch exhauts with H-pipe and Porter mufflers is not crazy loud, but the wife is happy wiht it, and that's her car.
Play the FastFutura video to see some drive by's and a walkaround of the '64 Ford Falcon.
Did You See Our Friend Fred Erben's Ford Falcon Restoration Video?