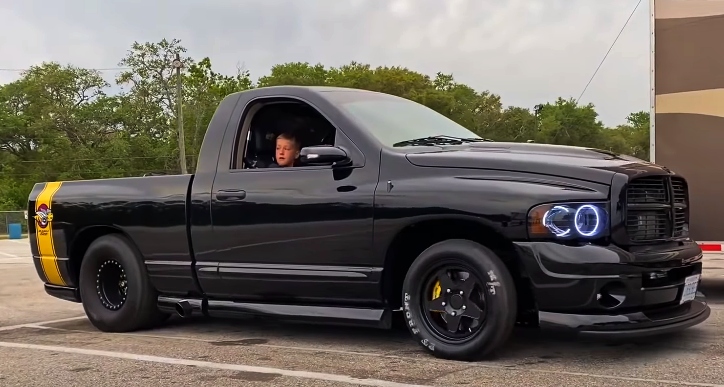 You got to love this guy. He drove his 2004 Dodge RAM truck all the way from Ontario to Florida for the Modern Street HEMI Shootout. The goal was to improve his personal best by running low 9's, but he actually broke the Modern HEMI RAM Trucks 1/4 mile record by running 8.96 seconds at 151mph.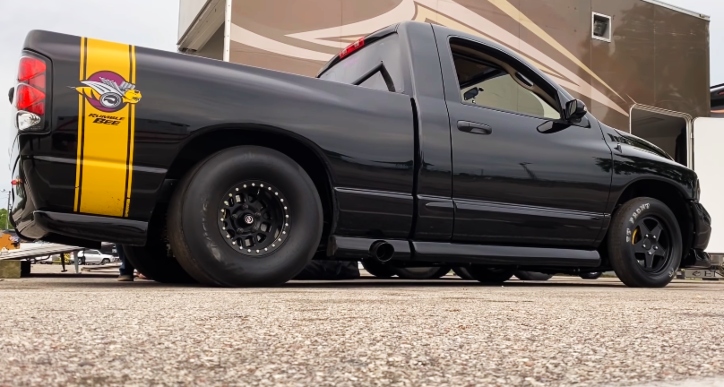 He bought the Dodge RAM Rumble Bee at the age of 18 and has been modifying it ever since. The truck currently sports a twin turbocharged forged 6.1 HEMI engine running on E85 paired with TH400 trans and Dana 60 rear.
Play the Drag Racing and Car Stuff video to see the twin turbo Dodge RAM in action.
Did You See Chris Cadotto's Blown HEMI Dodge RAM Truck Drag Racing?