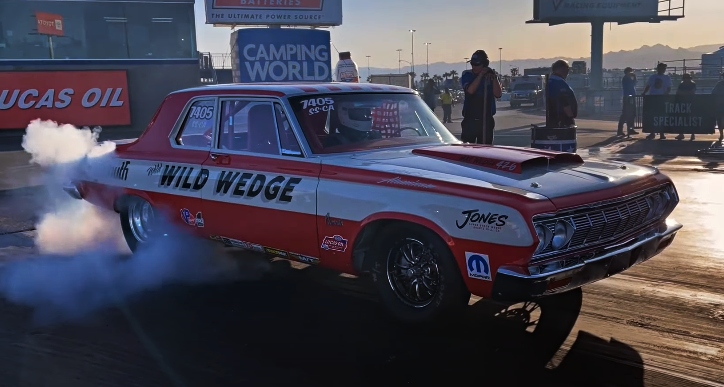 Today we are going to take a closer look at the 1964 Plymouth Savoy "Wild Wedge" owned and raced by Eric Bell. This stout B-body Mopar was campaigned for many years by Tony DePillo as a tribute to Carlon Hine's "Honkin' HEMI"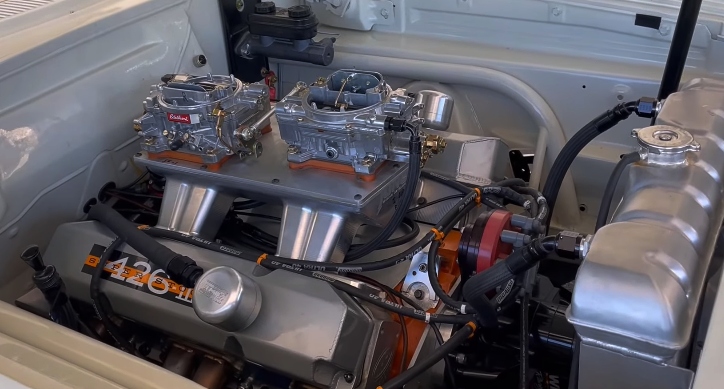 Eric Bell acquired the 1964 Plymouth Savoy several years ago, restored it and started racing it in 2021. The "Wild Wedge" packs a 426 cube engine with aluminum heads and pair of 750 Edelbrock carbs on top built by Eric Jones.
Play Bobby Fazio's video interview with Eric Bell to see more on the '64 Plymouth Savoy
Did You See the 1964 Plymouth Sport Fury 496 Stroker Story?