Many classic Ford enthusiasts would refer to the '57 Thunderbird as the pinnacle of 1950's style. Although the two-seater market was very tiny at the time, today the first generation T-bird is one of the most recognized American classics, a very rare one as well.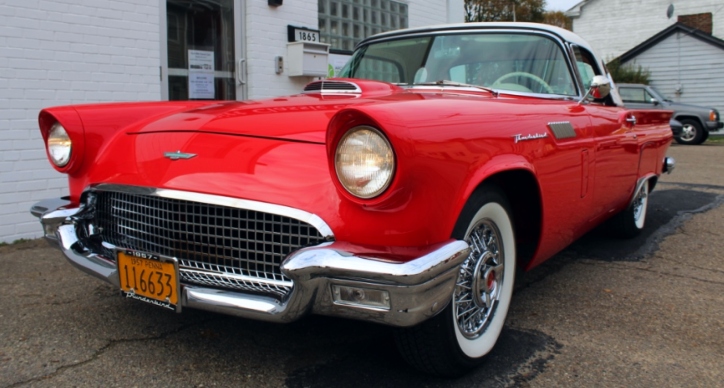 The 1957 Ford Thunderbird you are looking at was restored in the late 90's, but still looks outstanding all the way around. It wears a fabulous Flame Red paint combined with a rare all white interior.

The wire wheels wrapped in whitewall tires and porthole top make the T-bird even more stylish. And when it comes to performance, the Ford Y-block 312 V8 four barrel engine offers plenty of go.
Check out the video to see this spectacular 1957 Ford Thunderbird all the way around.
Don't Miss This 1956 Ford Fairlane Victoria 312 V8 Story