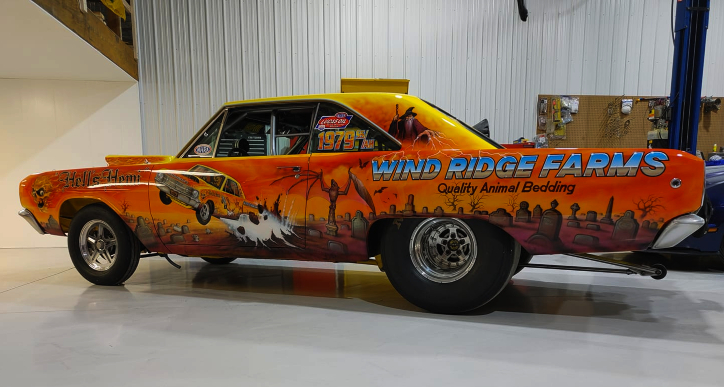 Attractive appearance, magnificent sounds and 8-seconds runs, Jr. Baum's 1968 Dodge Dart is one of the hottest Super Stock Mopars you could see these days. We featured a video interview with the "Hell's Hemi" Dart owner not long ago, and you can see it here.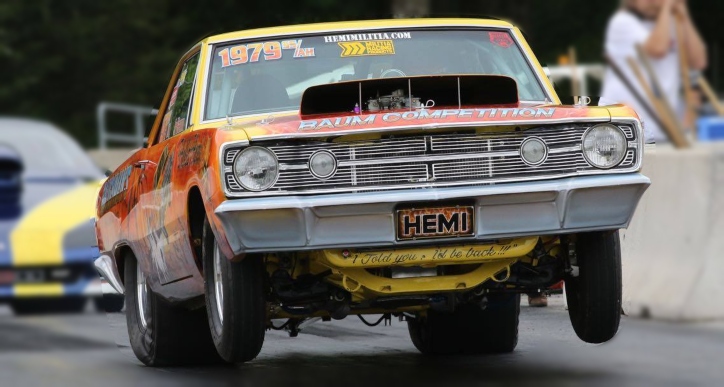 The 1968 Dodge Dart 426 HEMI engine was built by the owner and he uses Liberty stick shift transmission to control the power. Our friend George Watters (Zlumlord) filmed Jr. Baum making a 1/4 mile pass during the Race 4 The House event at Maple Grove Raceway.
Play the video to see the Super Stock 1968 Dodge HEMI Dart 8-seconds pass.
Don't Miss the Video We Did on Clint's 1968 Dodge LO23 HEMI Dart