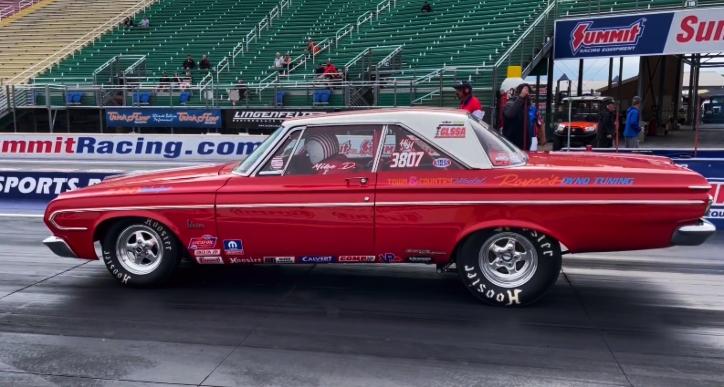 Working at Chrysler for decades before he took a job with the Blue Oval, and became Ford drag racing program manager later on, Mike Delahanty knows every aspect of the sport. Passionate about Stockers since the mid 70's he raced several GM cars, and competes in this 1964 Plymouth Belvedere 426 Max Wedge since 2006. Ironically, Mike never raced a Ford.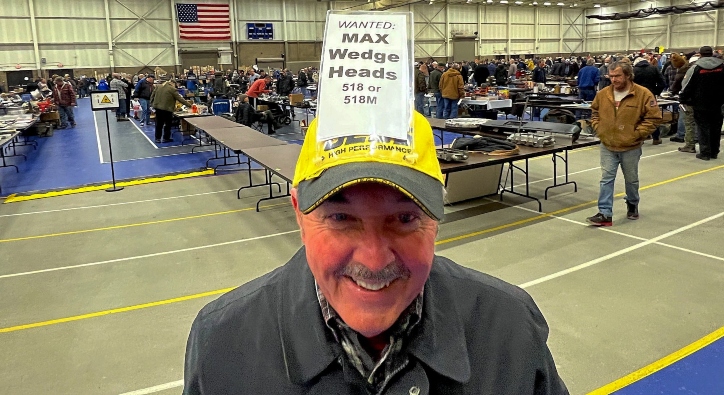 What I was able to find on Mike's 426 Max Wedge powered 1964 Plymouth Belvedere reading an article on Class Racer Magazine is that he runs it in AA/SA. The Mopar is set on caltracs, split mono leaf springs, 9-way adjustable rear shocks, and strut rods. Mike has won many events including Norwalk LODRS, IHRA Pro Am in Pittsburg, and Class Nationals in Columbus.
Play the video to see the Plymouth Belvedere 426 Max Wedge running 10 seconds 1/4 mile pass
Did You See Ronny's 496 Stroker 1964 Plymouth Video Yet?