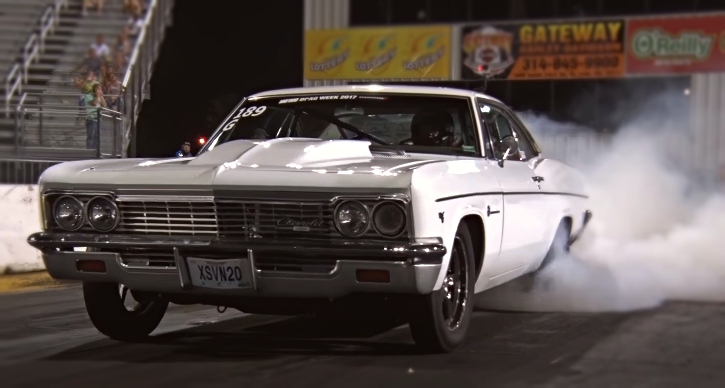 Chevrolet made every Impala model different in the 60's and in my opinion they were all pretty. However, this '66 Impala is something else. This thing is owned and raced by the same guy since the early 90's, and it just hurts feelings at the track as nobody expects it to be that quick.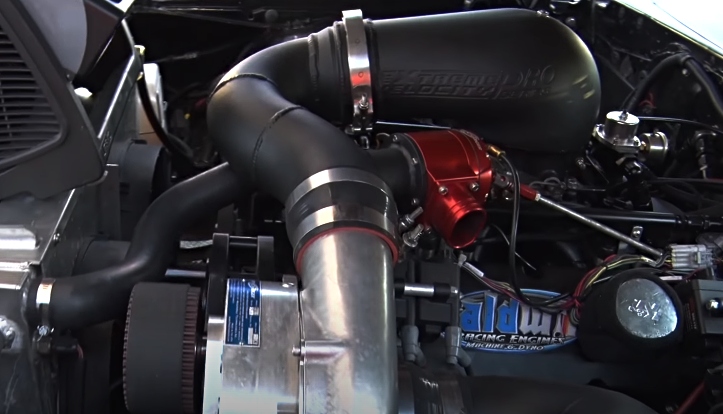 The 1966 Impala sports a F2 Procharged 555 cube Big Block Chevy powerplant, it is loud as hell, and runs 9's all day long. Not bad for a 4,600lbs street/strip car, right? The guys at 1320 filmed it racing at couple of events few years back, and it is a blast to watch. It even dipped into the 8's at the end.
Hit the play button to see this wild Procharged 555 Big Block Chevy Impala hauling the mail.
Did You See Joe's LS7 454 Big Block Chevy Powered GTO Video?