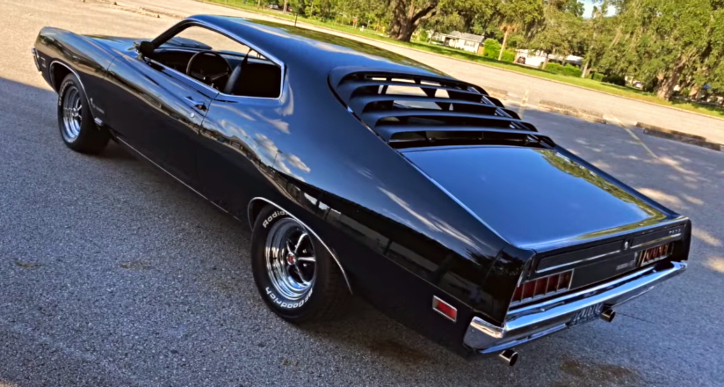 This laser straight 1970 Ford Torino 429 SCJ is a top dog in terms of performance and pretty Spartan when it comes to options. With no power steering and drum brakes all the way around, this is one of those muscle cars requiring a real man behind the wheel.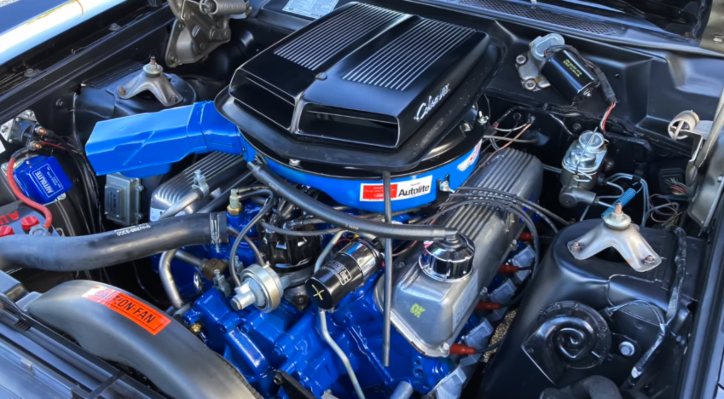 The 1970 Ford Torino Cobra owner Danny McRae shares he bought the car as a turn key driver, but eventually went for a full rebuild doing everything besides the body work and paint by himself. Painted in Black and fitted with the 429 Super Cobra Jet engine paired with a Hurst shifted 4-speed, this is American muscle at its finest.
Play Muscle Car Campy's video to see more and go for a ride in the 429 SCJ 1970 Ford Torino.
Don't Miss the 7,000 RPM Burnout Machine 429 SCJ Ford Torino Story