Planning to move to the beautiful state of Florida? You're not alone. Thousands of people each year shift to Florida, thanks to its welcoming weather, beautiful landscapes, and captivating beaches. It is becoming one of the most sought-after destinations, not just for local residents, but for foreigners as well.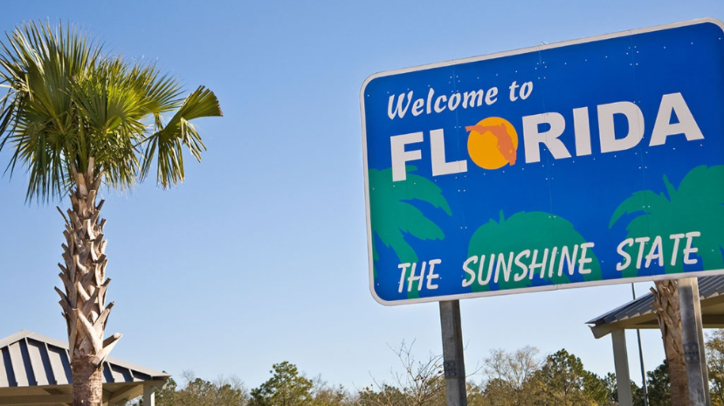 If you've marked Florida as your next home, you must consider some important laws and rules before moving in. According to the Department of Highway Safety and Motor Vehicles (DHSMV), you're required by the law to transfer your out-of-state driver's license to Florida within 30 days of moving to the state.
If you're confused or don't know the process of transferring the driver's license to Florida, do not worry. We have mapped out the whole process in detail for you and compiled all the requirements that you ought to fulfill to get your driver's license transferred to Florida. So browse through this elaborate guide and learn to transfer your driver's license to Florida.
Documents Required to Transfer Driver's License to Florida
Before you head down to the DMV to ask questions, it is important that you know about the required documents and other formalities to transfer your driver's license to Florida. Without exhausting you and keeping things simple, let's have a look at the legal documents you need for transferring your license, so you don't waste any time or energy sorting them out;
Proof of Identification/Citizenship
There are only a handful of legal documents that are accepted by the DMV and you can produce any of them;
Birth Certificate
Valid US passport
Certificate of Naturalization or Citizenship
Evidence of Social Security Number (SSN)
Social Security Card or a legal alternate document if lost
SSA-1099
W-2 certificate
Paycheck
Proof of Residential Address
Mortgage or lease documents
Utility bill
State voter registration (Florida)
Insurance policy
Any medical certificate with address
A house deed
Your Valid Driver's License
You need to surrender your unexpired driver's license at the DMV. In case it is expired, you'd need to renew it and take up the case with that particular state's DMV.
Fee for New Florida License
You have to pay a $48 license fee. DMV accepts Cash, Cheque, and credit card payments.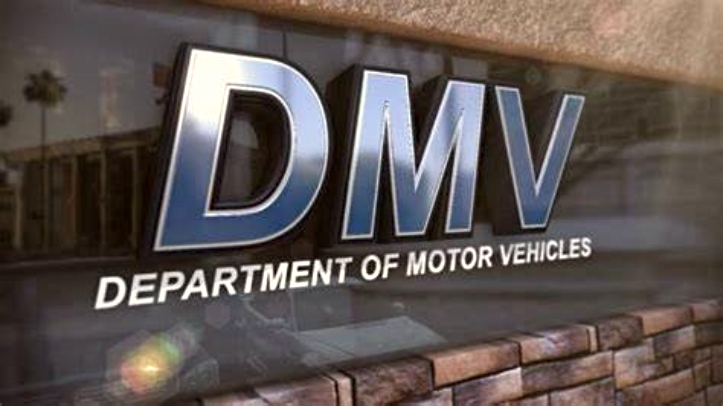 Schedule an Appointment at Florida's DMV
Whether you're transferring a local license to Florida or have to shift an International one, you'd need to head down to the Department of Motor Vehicle. It is called FLHSMV (Florida Highway Safety and Motor Vehicle) where you'd need to deposit a few documents and pay the required fee.
It is important that you book an appointment before visiting to avoid any headaches or waiting in long lines. Although, you could avail the service as a walk-in client, having things sorted beforehand is always the best choice. There is only a little paperwork, signatures, a test, and the required fee and you're done!
Take the Vision Test
When you're transferring an out-of-state driver's license to Florida, you would not be required to take the driving or knowledge test. The DMV would only ask you to undergo a vision test to examine your eyesight.
The vision test can either be taken at the FLHSMV's facility, a federally-administered hospital, or by a doctor licensed by Florida's health department. It is a fairly simple exam of your eyesight and you've to get a score of 20/40 or better to qualify for the license. If you're out of state and trying to transfer your driver's license to Florida, make sure you're tested by a doctor that's licensed by Florida, as the DMV would not accept any other exam results.
Surrender your Existing License
Once you've submitted all the required documents, completed the paperwork, passed the vision test, and paid the fee, you'd be legally required to hand over your current license to Florida's DMV.
You've to ensure that it is a valid license from any of the 50 states and is not expired. The department would give you a receipt for this and the tentative date for your new license.
Get your Temporary Driver's License
After you've surrendered your license to the DMV, they will give you a temporary license as the permanent license needs to go through certain procedures, departmental approvals, and printing.
The new Class-E permanent driver's license is then shipped to your desired address in 14-21 days and until then, you can use your temporary license for moving around and it acts as your legal cover.
How to Transfer your Foreign Driver's License to Florida?
The procedure that we have just discussed in detail is about the local (out-of-state) driver's license and is pretty straightforward. What if you're relocating from another country or you possess a foreign driver's license? Well, do not worry! We have got you covered as well and simplified the steps so you can transfer your driver's license to Florida, from another country.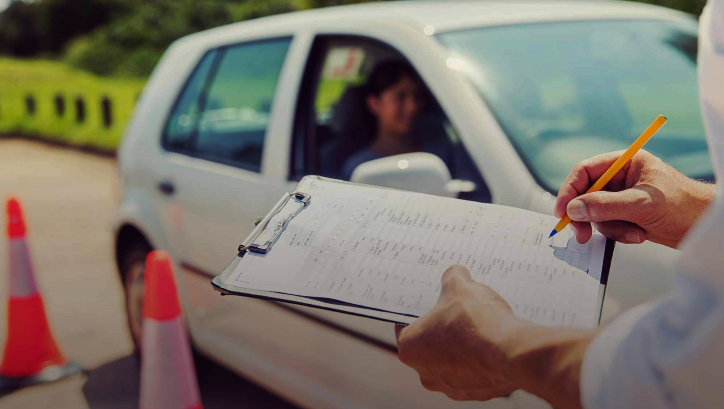 Remember, if you have a foreign license, you'd have to acquire a new license by undergoing all the tests and legal procedures, and your existing one cannot be transferred.
Produce all the necessary documents, including the proof of residency, identification, SSN (if applicable), and migration.
Go through the Florida Driver Manual to learn the rules and take prepare for the written test and road test.
Undergo the Traffic Law & Substance Abuse Education Course at the state department.
Then you'd have to undergo vision, hearing, and the knowledge test.
Then apply for a driving test and schedule a suitable date for that. Most applicants are required to bring their vehicles and in case you don't own one yet, the department provides it.
You're then given a temporary license till the permanent one is processed and dispatched to your address.
Verdict
This covers everything you ought to know about moving to Florida and transferring your out-of-state driver's license. After going through it thoroughly, the process to transfer your driver's license to Florida should be pretty simple for you.
It would be advisable that you learn the traffic laws of Florida and join a training session to familiarize yourself with the state's unique regulations, to make adapting to a new life easier for yourself.