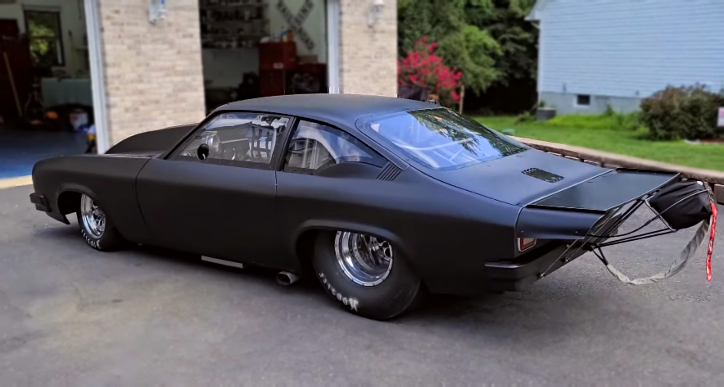 While the Chevy Vega was Motor Trend Car of the Year for 1971, the subcompact became widely known for variety of issues during the next few years. That explains why most of the Vegas we see today are transformed into pro street or race cars, and here we have one finely crafted example.
Play Ashtrak's Pro Street Chevy Vega walkaround video, and go down for the race track footage!
The 1975 Chevy Vega has a super mean pro street appearance, backed by 10 to 1 compression 496 Big Block running on pump gas. The owner says engine is good for a little over 600 horsepower, and in the video below you will see him making a 9.75 seconds at 139mph quarter mile pass.
Did You See Joe's Pro Street 468 Big Block GTO Story?