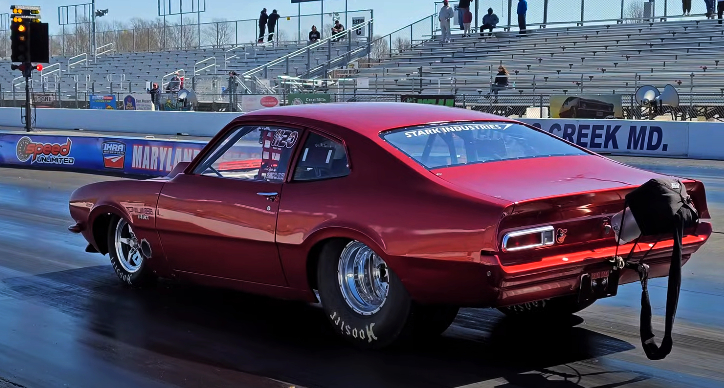 I got this super clean and mean Ford Maverick video filmed at Maryland International Raceway showing the little beast flying down the 1/4 mile. Apparently the driver and his lady were expecting a baby at the time, so they did an unusual gender reveal.
I have not seen it at a race track before, so I thought that was cool. I do not really know anything about the set up of this Ford Maverick. But man, this thing hooks and books 8.93 seconds at 146mph. Definitely something you don't see everyday.
Check out BJ Boswell's video to see this angry Ford Maverick flexing muscle.
Don't Miss This Menacing Turbocharged 427 Ford Maverick