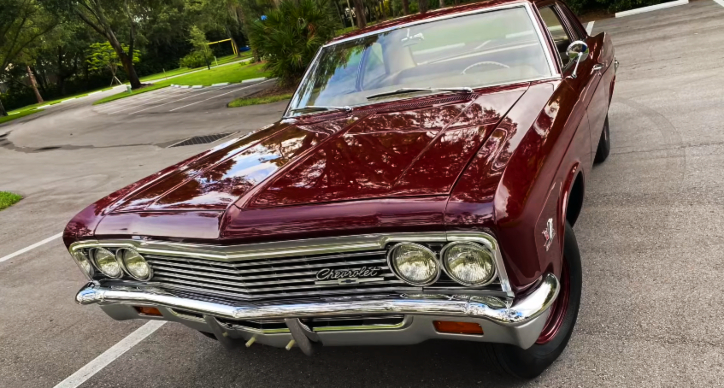 A real deal factory L72 427 powered 1966 Chevrolet Biscayne with four on the floor and 4.88 gears, it just does not get much better than this when it comes to old school Chevy hot rods. Living 1/4 mile at a time back in the day, this stripped down beast is now fully restored.
The owner Bob Martin even has another 1966 Chevy Biscayne, but not exactly original. This one started life as a 283 car, but now sports a 454 Big Block dressed with performance goodies. It's a great toy, and despite all the mods it still has the beautiful classic appearance.
Play Muscle Car Campy's video to see more and go for a ride in each 1966 Chevy Biscayne.
Don't Miss the 9-Second All Steel Chevy Biscayne Story