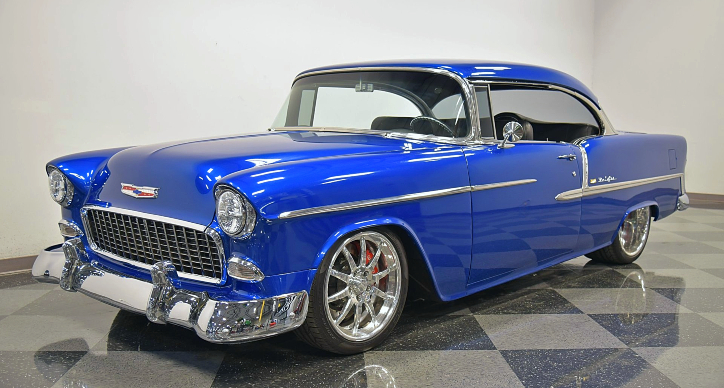 Let me tell you about this beautiful 1955 Chevrolet Bel Air Restomod that I stumbled upon. This car is a classic beauty with a modern twist. The blue metallic exterior catches your eye right away, and the black leather seats inside provide a comfortable and stylish ride.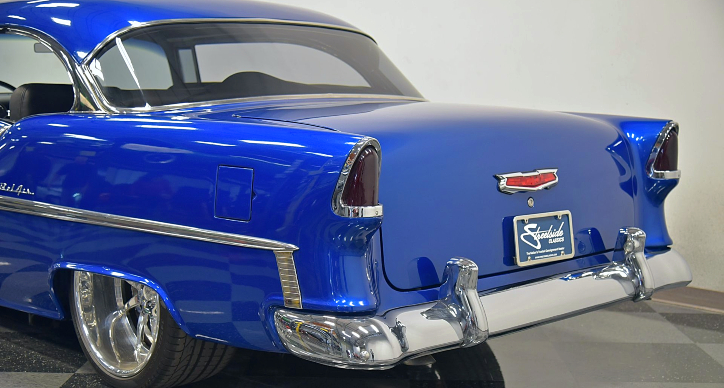 What's great about this restomod is that it combines classic looks with modern amenities and performance. It's the best of both worlds! Whether you're cruising down the highway or showing it off at a car show, this beauty is guaranteed to turn heads and grab attention.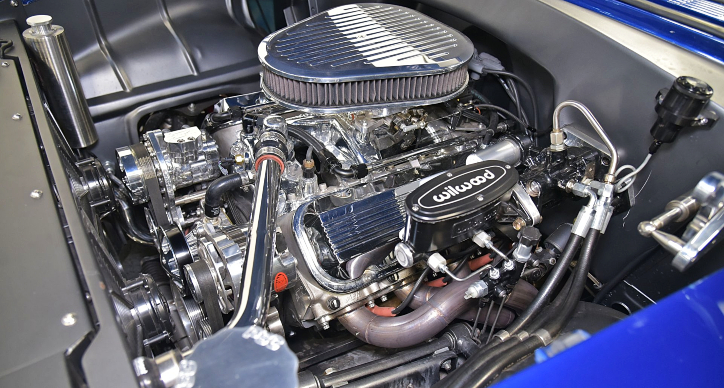 Under the hood, this '55 Bel Air packs a powerful 502 V8 engine that roars to life when you turn the key. And with a 5-speed manual Tremec TKO transmission, you're in complete control of the power. But no need to worry; with power brakes and power steering, driving this car is a breeze.
Sit back, relax, and enjoy the Streetside Classics' video to see this '55 Bel Air Restomod up close. You will get to hear the sweet 502 V8 voice, so watch until the end.
Don't Miss the Tough 582 Big Block 1955 Chevrolet Bel Air Build