Tim Clary, owner and driver of the 1969 Chevy Chevelle has been drag racing at the Pure Stock Drags for many years. In fact, he was the first to dip into the 11 seconds racing A-body GM muscle car in 2014.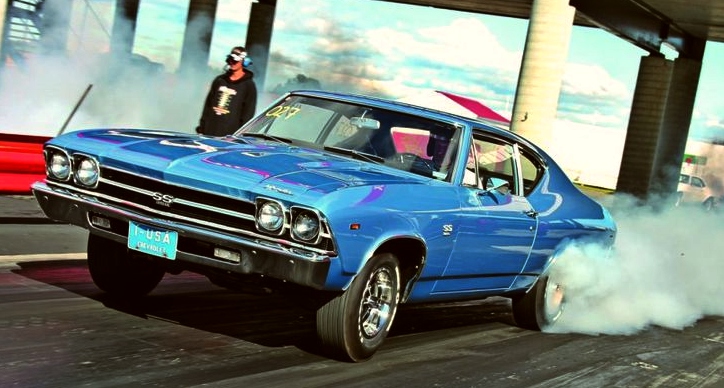 Tim's car is actually the base model 300 Deluxe Chevy Chevelle, which you could get with the SS package in 1969 only. The car is lighter, sports the high performance L78 version of the 396 Big Block combined with L89 aluminum heads. It has automatic transmission and rear gears were recently upgraded to 4.88. You can read more about it on Hemmings.
The 1970 Plymouth HEMI Cuda belongs to the die hard Mopar enthusiast Bob Karakashian. Bob is also known as Mr. Six Pack as before the Fish he raced a 440-6 powered (A12) Super Bee for years and set IHRA record with it. The HEMI powered Cuda also runs auto tranny, but with 4.10 geared rear end, and it weighs a little more.
Play the Cars and Zebras video to see the SS 396 Chevelle Vs 426 HEMI Cuda drag race.
Did You See the Video I Did on Donnie's 9-Second 1969 Chevelle?