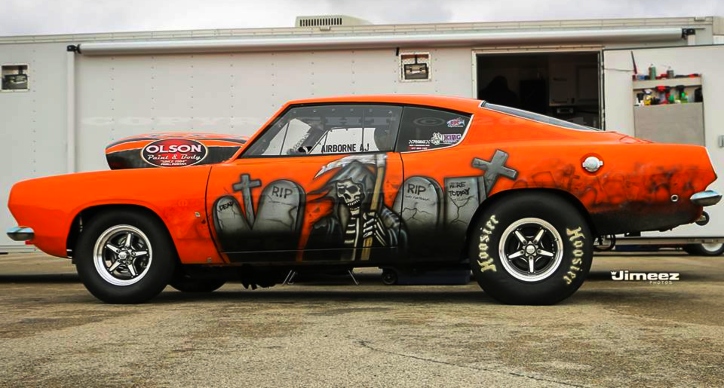 I am sure many of you remember the 1968 Plymouth Cuda owned by Aj Fiorelli as he became the 20th Annual World Power Wheelstand champ at Byron Dragway. I just came across my man James Hrovat's video from the 2014 event, and thought I will share it with you all.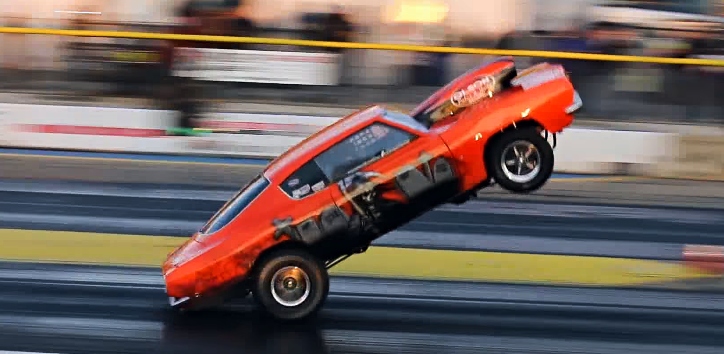 Going all the way down the track while looking up in the sky and running 11.86 seconds at 89mph, the AIRBORNE Cuda went as wild as it gets. I mean, there are many muscle cars that will not hit that ET on four wheels. Even the commentator could not believe what is happening.
Hit the play button and enjoy one of the wildest wheelstands in drag racing history.
Did You See the Video I Did on Rick's Plymouth Cuda?