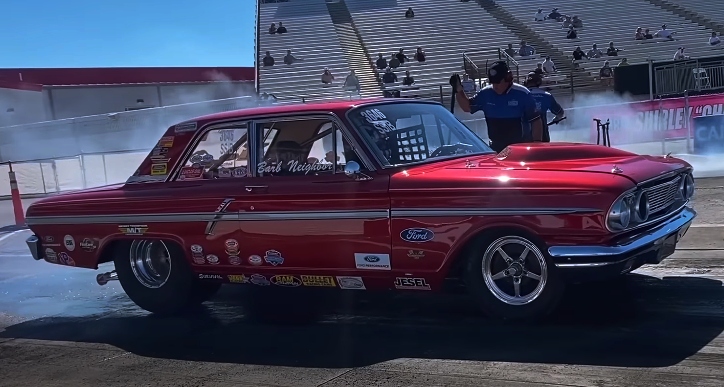 Kurt Neighbor is one of those old school car guys that you rarely meet nowadays, and he is a real encyclopedia when it comes to drag racing and FoMoCo engines. He just won Class Eliminations at NHRA U.S. Nationals with his Super Stock 427 FE Thunderbolt.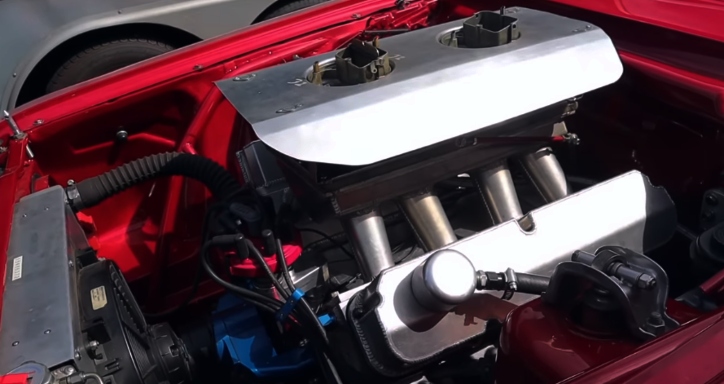 It's a 1964 Ford Fairlane Thunderbolt clone fitted with a dual quad high riser 427 powerplant. The engine was built and tuned by the owner Kurt Neighbor and he estimates it at way over 900 horsepower, which he controls with a 4-speed transmission.
Play REVan Evan's video for more info on the '64 Fairlane Thunderbolt and some action!
Don't Miss the 800hp Street Driven 427 SOHC Comet Story