Today we are going to take a trip to the Baltic or Western Estonia to be more specific, where a very interesting 1/4 mile race took place during the finals of their GlassDrive EDRA event.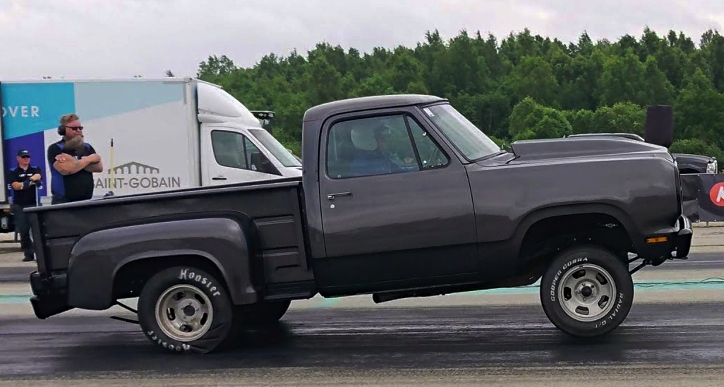 A 1979 Dodge D150 Stepside truck fitted with naturally aspirated 440 Big Block Mopar owned by Tanel Kodusaar (apparently a well known drag racer in the area) takes on a Supercharged 5.0 Mustang GT. The Ford barely won by running 11.75 vs 11.87 for the Mopar, but there is no need to tell you which ride impressed me more.
Check out the BalticMotorSport video to see the Dodge D150 truck Vs Mustang GT race.
Don't Miss the 340 Powered Daily Driven '37 Dodge Truck Story