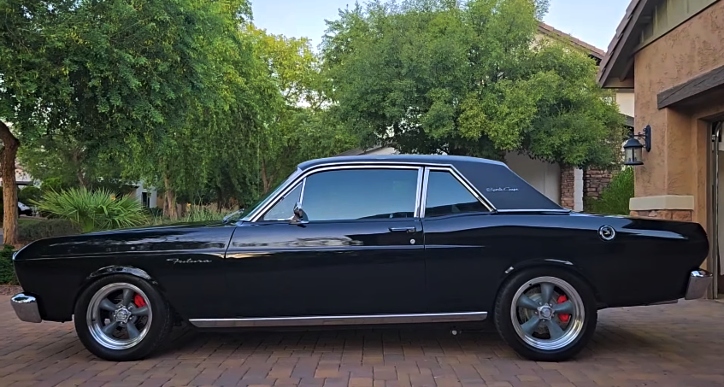 When it comes to appearance, being a Sport Coupe Futura, this 1966 Ford Falcon pretty much has it all. The owner Larry B. found it back in 2017. It was a solid car, which he decided to transform into a street performer he could drive and enjoy daily.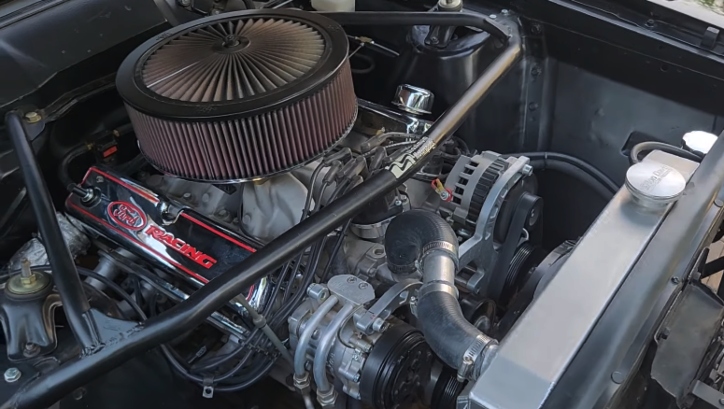 Beautiful Black paint, nice chrome and set of American Racing Torq Thrust II wheels get the eyeballs. The neat interior is enhanced with full set of aftermarket gauges. The 1966 Ford Falcon Futura engine bay is fitted with 347 crate motor dressed with hydraulic roller cam and aluminum heads to produce over 400hp and similar amount of torque. The power is transferred through 5-speed Tremec manual trans and Currie Ford 9″ heavy duty rear. What a fun little hot rod, isn't it?
Check out Larry B's video to see and hear more of his 1966 Ford Falcon Futura build.
Don't Miss the 8-Second 1/4 Mile Ford Falcon Story