Your classic car is more than just a vehicle — it's a piece of history. And like any antique, it requires special care and attention, which includes finding the right insurance policy.
However, getting car insurance for your classic car isn't going to be cheap. In fact, it can be more expensive than insuring a regular car. One reason for this might be that parts for classic cars can be more expensive and harder to find.
Nonetheless, there are ways to save on your car insurance premium without sacrificing coverage.
Let's discuss the 8 of them here!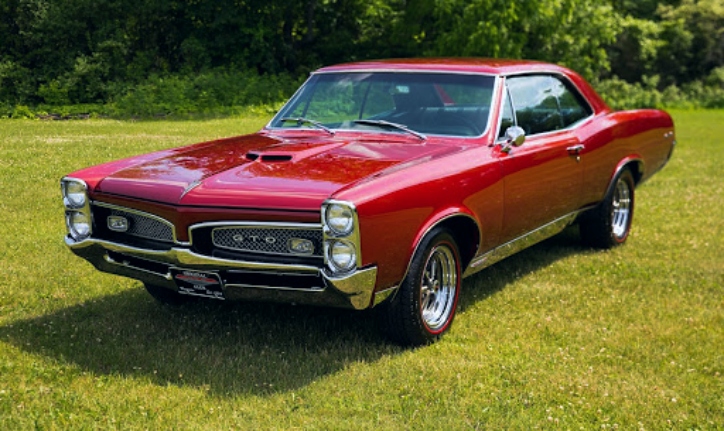 Choose a Digital Insurance Provider
Digital insurance providers, such as Rollin Insurance, are those that don't have any physical locations. And because of this, they often offer cheaper rates than traditional insurance companies.
That's because digital insurance providers don't have the same overhead costs as traditional insurers. They also often use technology to make the insurance buying process simpler and faster.
Use an Insurance Broker
There are insurance companies that specialize in classic cars and will give you a better rate than the big, national carriers. And the best way to find these companies is to use an insurance broker.
A good insurance broker will know which companies offer the best rates for classic cars. They can also help you tailor your coverage so that you're not paying for things you don't need. For example, if you drive your classic car only on weekends, you may not need the same level of coverage as someone who drives theirs every day.
Join a Classic Car Club
Many classic car clubs offer insurance discounts to their members.
This doesn't mean that you'll be getting your car insurance by your club. Instead, you'll get a discount from the insurance companies that the club has partnered with.
So, do a little bit of research and see if there are any classic car clubs near you, and get a membership of the one that offers the best discount deals on car insurance.
Drive Less
This might sound like a stupid idea but it can actually save you money on your car insurance.
The idea behind this is that the less you drive your classic car, the lower your risk of getting into an accident. And that means you'll pay less for car insurance.
That's why, if you drive your classic car only on weekends or to car shows, you might be able to get a "pleasure use" or a "lower mileage" discount.
To get this discount, you'll have to prove to your insurance company that you don't drive your car very often. This can be done by providing them with your odometer reading or a log of the places you've driven your car to.
Keep Your Classic Car in a Garage
Parking your classic in a garage helps protect it against weather damage. But doing so can also lower the premiums on your car insurance.
This is because keeping your car in a garage means it's less likely to get stolen or vandalized. And that means your insurance company will see you as a lower risk and charge you accordingly.
Install an Anti-Theft Device
This is another way to make your classic car less attractive to thieves and vandals and get a lower insurance rate as a result.
Some of the most effective anti-theft devices are:
Steering wheel locks
Kill switches
Tracking devices
Wireless anti-theft alarm system
Dash cams
So, if you install one of these devices on your classic car, you could save a lot on your insurance premium.
Cover Multiple Classic Cars With the Same Provider
If you have more than one classic car, you might be able to get a discount by insuring them with the same provider.
This is because most insurance companies offer a multi-car discount, and you can leverage this discount by insuring all your classic cars with the same company.
Compare Quotes from Multiple Insurance Companies
Finally, to make sure you're getting the best rate on your classic car insurance, it's important to compare quotes from multiple companies.
This can be a bit of a hassle but it's worth it if you can save hundreds of dollars on your premium.
To get started, you can use an insurance comparison website. All you have to do is enter your car's make, model, and year, and the website will generate a list of quotes from different insurance companies.
But because you own a classic, your car might not be listed on these websites. In that case, you'll have to get quotes from insurance companies directly.
Once you have the quotes, you can compare them and choose the one that's the best for you.
So there you have it! 8 ways to save on classic car insurance.
If you own a classic car, be sure to use these tips to get the best rate on your insurance!