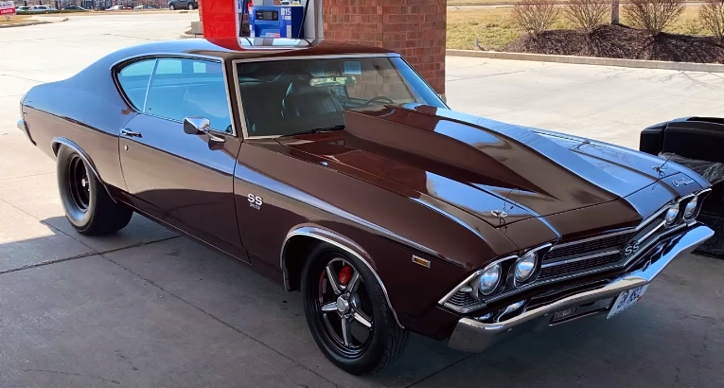 A 3,890 pounds street car regularly getting 350 miles round trips and running high 9's at the track. Yep, that is Brent Crow's 1969 Chevy Chevelle SS. David Gosh got in touch with me few days ago asking if I could feature his video of Brent's Bowtie. You can watch it below.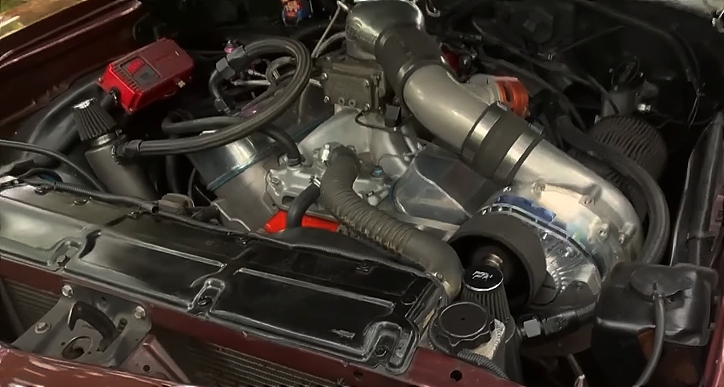 Brent's 1969 Chevelle is powered by F2 Procharged 555 cube Big Block Chevy dressed with hydraulic cam, 850 double pumper carb, Dart Pro 1 heads to name a few. The power is transferred through built TH400 with 2,800 stall and 12-bolt Moser rear with 3.53 gears.
Check out the video to see more of Brent's 69 Chevelle and couple of hits at the track.
Did You See Joe's Blown Big Block Chevy Powered GTO's Story?