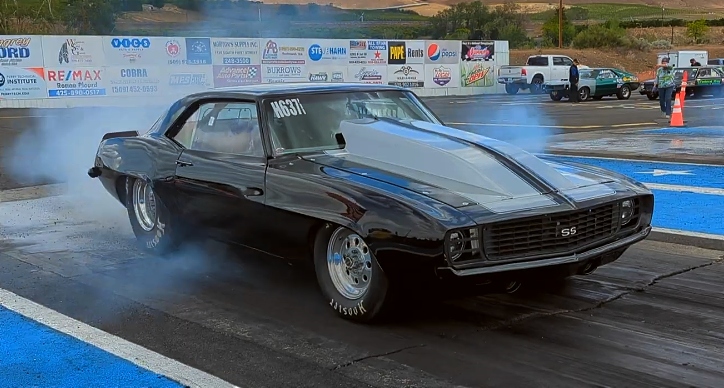 It is time to take another trip to the Renegade Raceway in Parker, WA where fire breathing American muscle cars have been entertaining the crowd for over 50 years. It is time for another drag racing video from the Elliott Family.
What I have for you is this immaculate Black beast with Lanny Hughes behind the wheel dipping into the 5-seconds at 115mph running down the 1/8 mile. Yes, it's not a quarter mile race, but I still believe you will enjoy the way this '69 Chevy Camaro RS/SS looks, sounds and hooks!
Play the video brought to you by the Elliott Family to see the '69 Camaro drag racing.
Did You See the 572 Big Block '69 Chevy Camaro Story?