I know my Mopar friends will freak out, so let me tell you right away. Yes, this is a real Plymouth Superbird, but apparently was in such terrible condition, that the owner decided to do a custom build, rather than restoration. A very well put together custom build.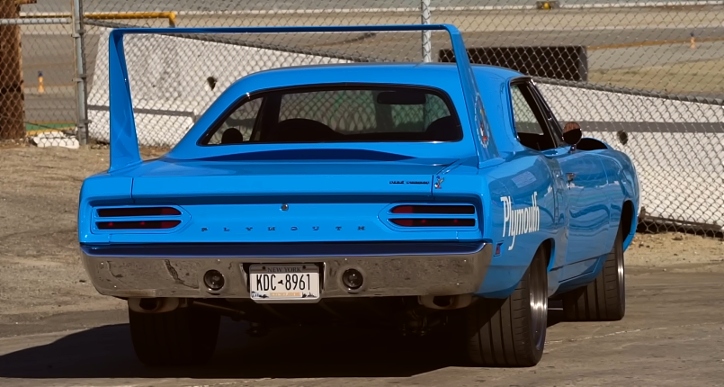 Responsible for this wild Plymouth Superbird build are the guys at Salvaggio Auto Design. They threw in a well dressed with performance goodies Hellcat engine pushing 900hp along with all the upgrades needed for the Mopar to handle that much power.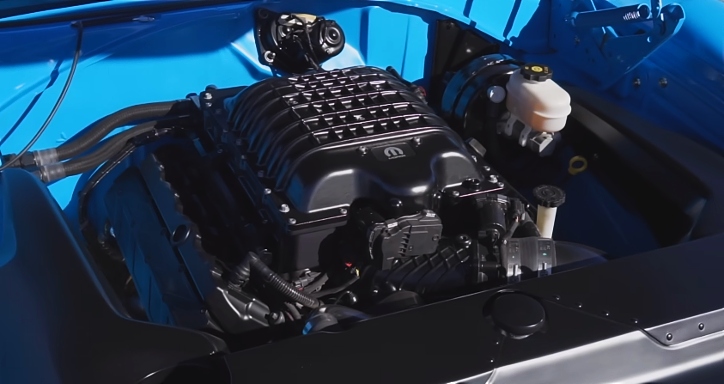 Not a big fan of the wheels, I would probably go with a set of aftermarket Rallye's. But I love how they managed to preserve the original look in and out. Seeing a Petty Blue Superbird coming down the road and hearing the blower whine, how cool is that?
Great video by AutotopiaLA. Check it out to see the Hellcat powered Superbird in motion.
Here is One Highly Original Superbird Story for You to Make a Comparison