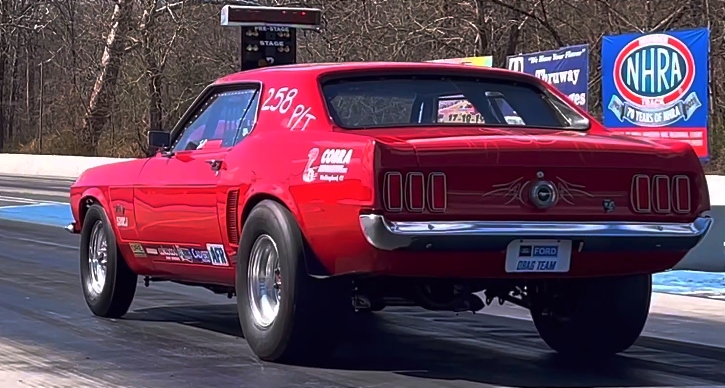 This my friends, is one bad to the bone '69 Ford Mustang Coupe. It looks angry, it sounds mean, it makes 760 horsepower on pump gas and as you will see in the second video, it runs high 9-seconds on the 1/4 mile. Watch the dyno pull first and then scroll down.
A vicious Stallion, isn't it? The '69 Mustang Coupe sports 11.5 to 1 compression 521 Stroker Big Block Ford dressed with AFR 295 heads, AFR intake, 1150 Dominator carb and solid roller cam.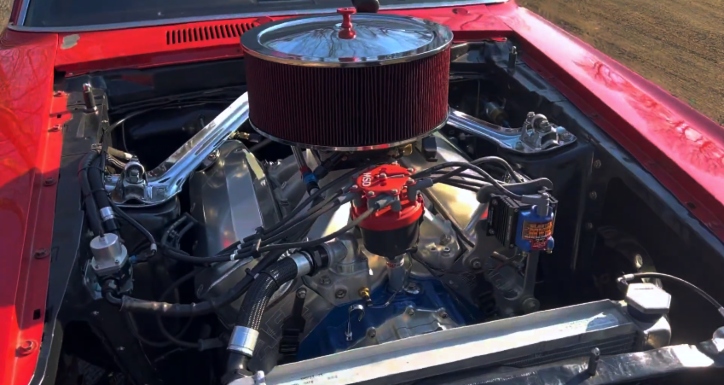 Check out Gxjetmech's second video to see the angry '69 Ford Mustang making its first 9-second pass. It has a small restrictor plate on the air intake and ran 9.95 at 132mph.
Did You See the '69 Ford Mustang Race Car "Krazy Hoss" Story?