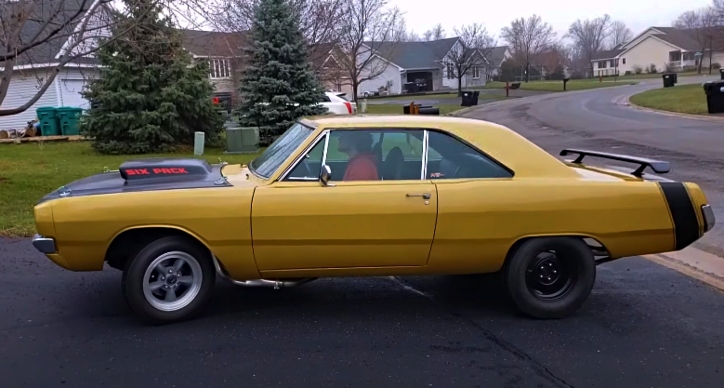 As many of you know, the A12 package which includes the 440 Six Pack V8 mill was never factory installed on a Dodge Dart back in the day. Mopar could have done it, and according to Don Gaetke they should have done it. Well, they did not, but he did it on his 1971 Dodge Dart.
See the A12 Dodge Dart arriving home in the 1st video and watch the 2nd one to see more.
Don Gaetke is right, they could have done it. All the parts he used on his A12 optioned Dodge Dart build were available in 1969. Some would say, there was no need for a 440 Six Pack Dart as the A-bodies were screamers even with the small block engines. Either way, I appreciate his efforts and the Mopar he build.
Play the 2nd video to see the 1971 Dodge Dart A12 build all the way around.
Did You See George's 440 Six Pack Plymouth GTX Build Story?