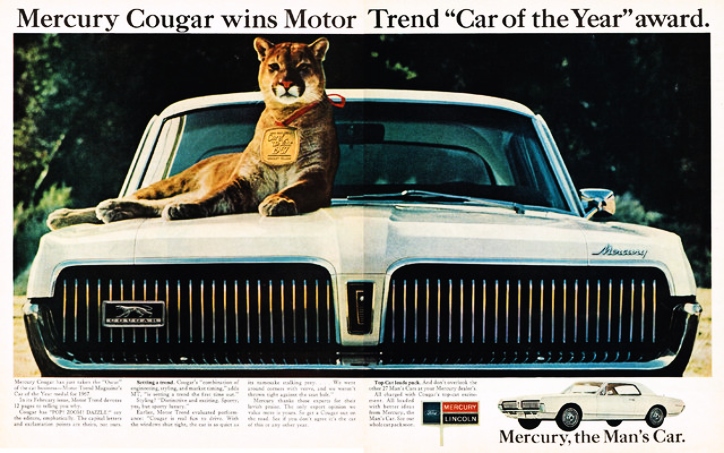 The first generation Cougars are some of my favorite cars from that era. Although it was Motor Trend's 1967 Car of the Year, the Mercury Cougar never saw the popularity of Mustangs and did not achieve much of a success at the race track either. There are a variety of reasons for it, but that is not the point of this post.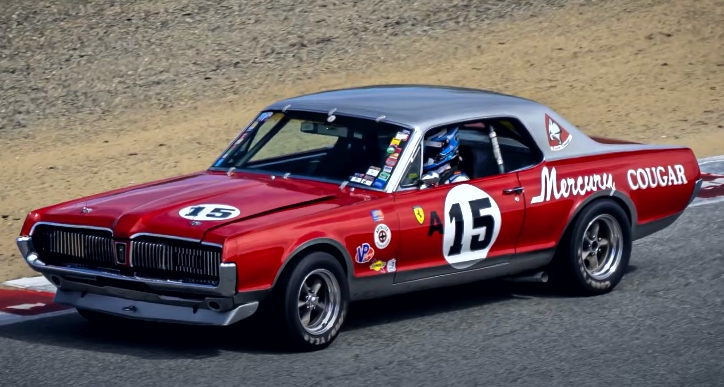 Whether you like the 1967 Mercury Cougar as much as I do or not, I think that watching a historic Trans Am race car banging gears at the track is a treat for every gearhead. Colin Mullan had the great opportunity to sit behind the wheel of the '67 Cougar raced by Parnelli Jones and enjoy driving it at Laguna Seca. He shares the Cat had some brake issues, so he did not step on it to hard, but the sounds are still amazing.
Check out Colin's in car video of him driving the Trans Am '67 Cougar at Laguna Seca.
Did You See Bill Moore's Mercury Cougar Race Car Story?