To be honest I am not a big fan of the first generation T-birds, but this thing is just way cool and I love every single aspect of it. Built by Brian and Eric Smith of Otsego, Michigan known in the hotrod world as Smith Bros Motorsports, this 1955 Ford Thunderbird is a wicked Drag Week machine.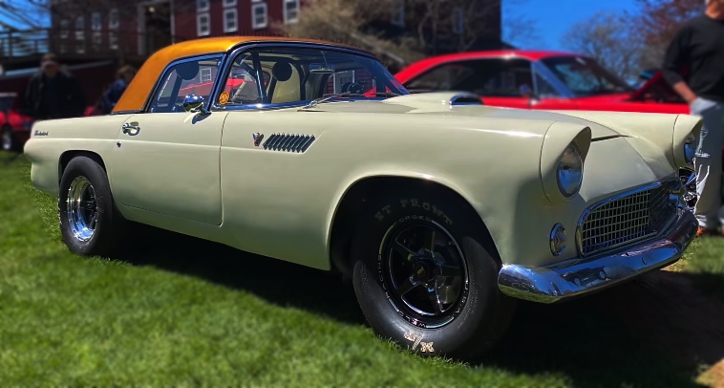 Wimbledon White with Gold give it a nice retro look, while the Weld Racing wheels tell us this thing was not built for show. But when driven from track to track you can see the '55 Ford Thunderbird spinning 15-inch factory hubcaps and whitewall tires.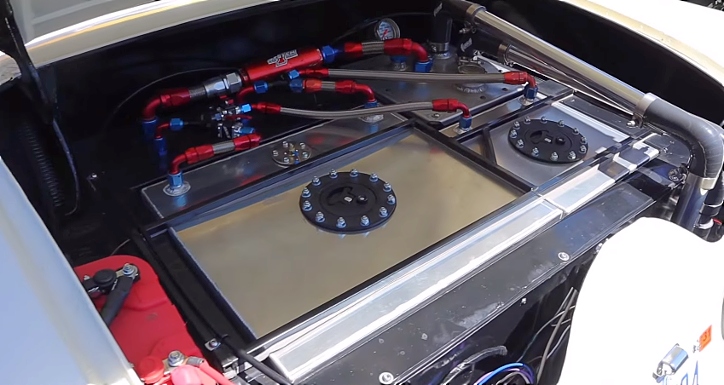 When Brian Smith popped the trunk in a video interview with REVan Evan things looked as cool. Street fuel cell, race fuel cell and dry sump tank all live in there adding some extra weight to help the T-bird hook.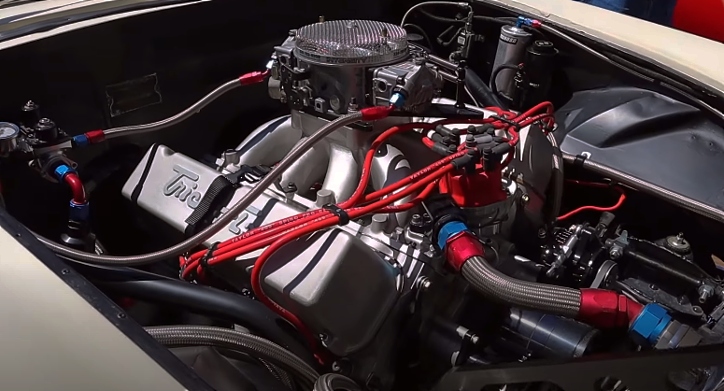 The 1955 Ford Thunderbird engine bay is fitted with a monstrous 545 cube Big Block Jon Kaase powerplant topped with big Dominator carb producing way over 900hp. The power is sent through G-Force 4-speed trans and Strange 9-inch rear with 3.80 gears. The Drag Week Thunderbird build weighs just shy of 3,000lbs and aims for high 8's on the 1/4 mile.
The guys at Force Engineering did a dyno tune of the Smith Bros '55 Thunderbird and filmed a quick video. Check it out to see the 545 Big Block Ford powered beast making noise.
Did You See the 1 of 2 Factory Supercharged '57 Ford Ranchero?