While Ben Pisconeri and his stunning 1965 Mustang are ruling the Australian drag strips, they also hold the 1/4 mile ET World Record for Ford Inline 6 SOHC engine powered vehicles. Yes, the race car featured in this article is not powered by the 200 cube engine most of you remember from the 60's. It is still a six-cylinder Ford Mustang though, and as you will see in the video it is a rocket.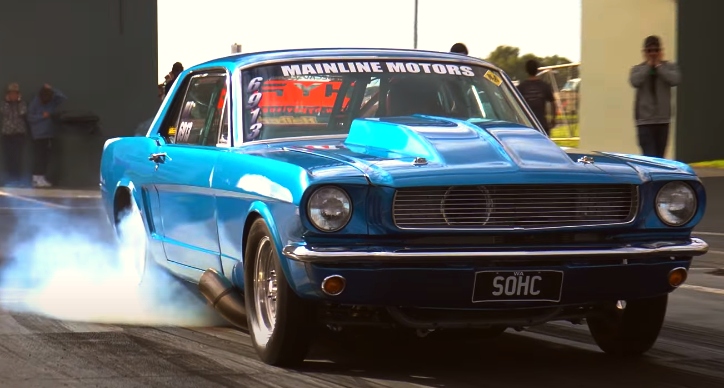 The Pisconeri family is well-known for building extremely fast Ford race cars. In fact, Peter Pisconeri (Ben's father) is recognized as a top Ford performance engine builder in Australia. Following in his father's footsteps, Ben has been playing with Ford Intech Inline 6 engines for over a decade. Since he debuted the 1965 Mustang few years ago, Ben never gets tired of resetting his own ET records, and is currently aiming for the SOHC Intech MPH record.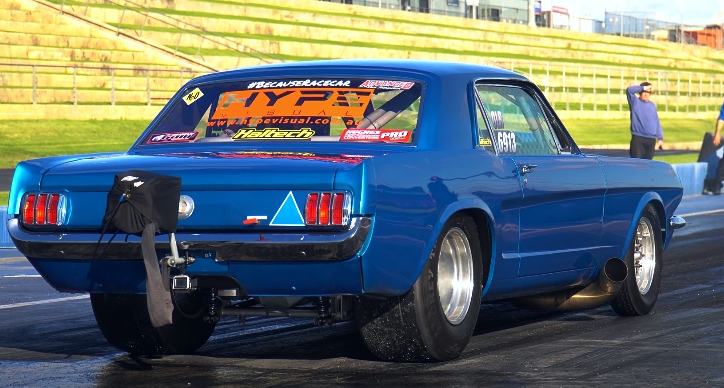 Let me tell you a little more about Ben's 1965 Ford Mustang drivetrain, and then you are in for a treat watching the Stallion screaming down the track running mid 7's at over 180mph.
The 1965 Mustang sports a stock block Ford Intech Inline 6 engine with stock ported heads, and custom made crank, rods, pistons and cam. It is boosted by 94mm Garrett turbocharger allowing it to make over 1.500hp running on methanol. The power is sent through Hughes Performance Powerglide trans and built 9-inch rear.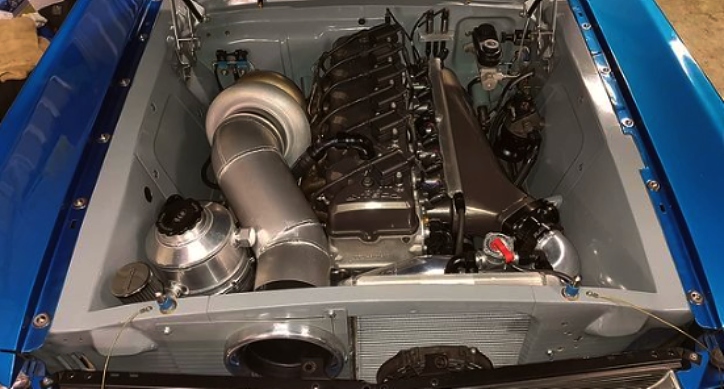 If that sounds like fun, then turn up the volume and play the video brought to you by #BecauseRacecar to see Ben Pisconeri's Inline 6 powered 1965 Ford Mustang drag racing.
Don't Miss the Home Made 9-Sec Ford Mustang Race Car Story