Back in the 70's the Plymouth Duster was appreciated by most buyers for its affordable price, reliability and fuel efficiency. But when fitted with the mighty 340 four barrel small block engine, the Mopar served a different purpose. I think you all know what I mean.
The Duster 340, Plymouth's budget muscle machine, is in essence a down-sized Road Runner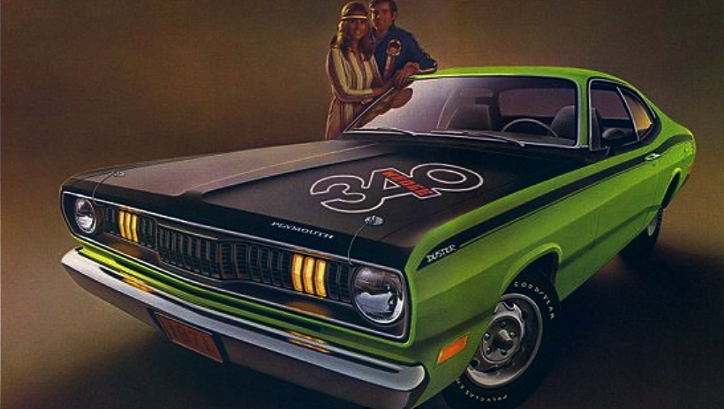 Today the 340 Duster remains a popular choice among drag racers and hot rodders. Wearing a beautiful paint, sitting on a set of Cragars and fitted with a healthy sounding small block, Glenn Stewart's 1971 Plymouth Duster is one fine example of the A-body Mopars.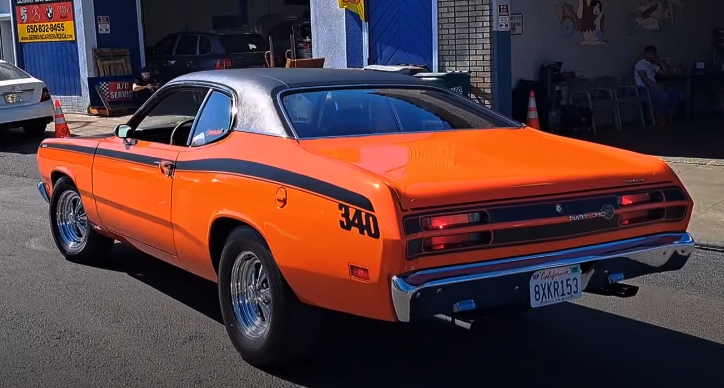 Glenn visited the Downtown Muffler shop in Hayward, CA for an exhaust upgrade, and left with a big smile on his face. New headers, H-pipe and Flowmaster 40's, the Plymouth Duster 340 voice is a music to my ears. Play the video and listen to this magical V8 sound.
Did You See Dale Renner's Plymouth Duster 340 Build Story?