The 1969 Ford Mustang became one of the most valuable muscle cars of its time, especially the Fastback. If you own one and decide to transform it into a race car, everyone would think you are out of your mind. Well, that was not the case few decades ago. Some of those wild stallions are still out there screaming down the 1/4 mile.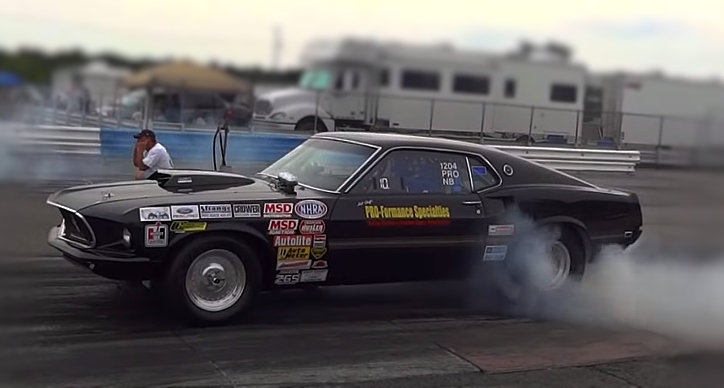 In fact, I have featured a couple of '69 Ford Mustang race cars in the past. In case you have not got a chance to read the stories and watch those flexing muscle, take advantage of this opportunity. At the bottom you will find a video of the angry big block powered Mustang Fastback you came to see (the one on the photo above).
Lou Mucciarone's 1969 Ford Mustang "Krazy Hoss"
Home built over 40 years ago, Lou Mucciarone's 1969 Ford Mustang a.k.a. Krazy Hoss can still be seen flying down the Lebanon Valley Dragway. It sports a Ford 427 V8 powerplant paired with Lenco 4-speed transmission and 9-inch rear with Richmond 5.14 gears.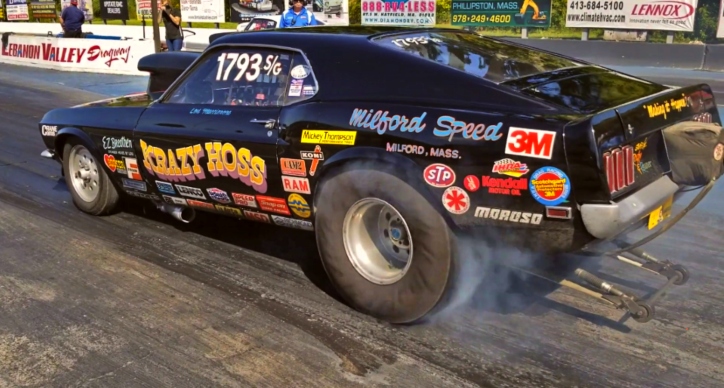 Team Inspired Motorsports 1969 Ford Mustang GT
This one is actually not a full blown race car as it gets driven on the street, but the 1969 Mustang GT sees plenty of 1/4 mile action. It sports a Ford Windsor based 383 stroker connected to Jerico four speed, and Doug C knows how to handle the stick.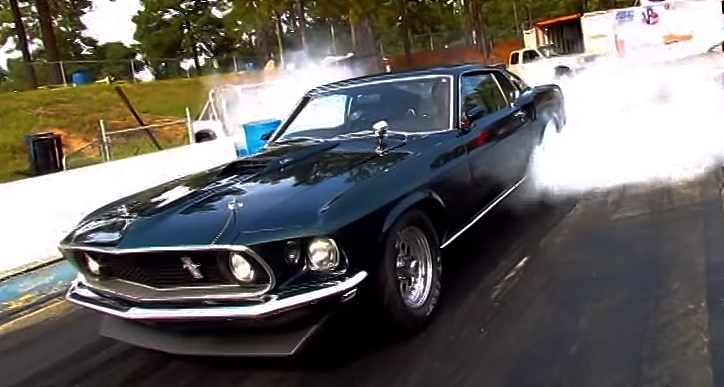 Now it is time to see the angry big block 1969 Ford Mustang 1/4 mile drag racing video as promised. It is an old footage sent by one of our followers. I do not know who is the owner or any of the specs, but you are in for a treat. Turn up the volume and hit the Play!