Driving habits play a crucial role in how protected your car will be. Even though this is somewhat abstract and vague, being mindful of how you drive your Corvette and limiting your exposure to rocky and bumpy roads will prevent the car from any further damage.
Make sure to stick to highways and areas that you know are well-maintained and approachable. And for the most part, don't be too heavy on the pedal. When the wheels are spinning at higher velocities, the road debris and rocks will cause significant damage to your tires.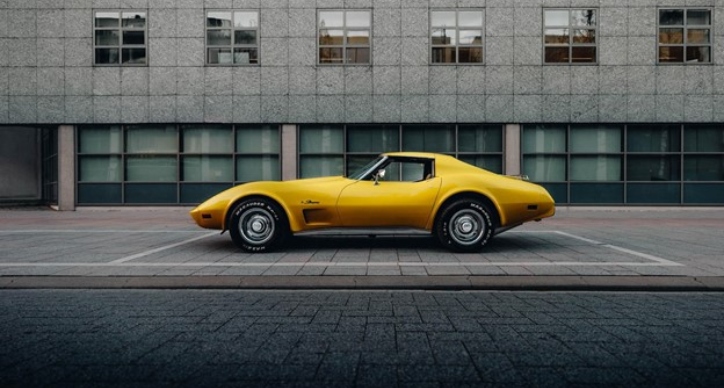 However, you can't keep the Corvette as new as you got it from the car showroom. It's inevitable to hit rocks on the road, and you can't keep it fully protected from environmental factors like sunlight, wind, or rain. But what you can do, is take precautions and maintain the car's interior and exterior to avoid damage and further issues.
Check out some Corvette accessories online and learn a couple of things about how to protect your car.
Maintain Paint with Paint Protection Film
Keeping your Corvette fresh and tidy takes a lot of work, or it can be quite expensive. Some paint protective films and waxing products can be difficult to find since you need to use high-quality products to maintain the paint.
Using splash guards, rock guards, and mud flaps is the best way to protect the Corvette's paint from damage. The mudflaps come in all sizes, shapes, and materials, and most of the time, drivers think these flaps are the same as those on the trucks.
You can find universal mudflaps; however, they will not be tailored to the Corvette's design or rock-hitting bases, so you'll need the C7 design that not only will fit Stingrays, ZR1s, and Z06s but also will ensure the best fit to your car.
The advantages of purchasing mudflaps, besides protecting the car paint, are:
• A one-time purchase – they are not expensive;
• Once installed, all it takes is for you to drive that glorious car!
• It stops the rocks from damaging the car's paint;
• Long-lasting – can withstand rocks and road surface debris;
You can also purchase paint protection film and cleaning agents, like waxes, to clean the debris off the car's outside and protect it against damage. You can remove imperfections and blemishes from the car paint and give the car a deep gloss.
Waterproof Car Cover
A waterproof car cover is a smart solution, whether you store the car in the garage or on the driveway. As long as it's safe outdoors and indoors, your vehicle will look as good as new.
A car cover is the best investment for Corvettes since it's an effective way to keep it from sunlight, wind, and rain, which will also prevent rust. The car covers come in various colors and are made specifically for Corvettes.
There are various types of car covers, including contour fit and custom fit covers. The contour-fit covers are less expensive, but if you have a special edition vehicle or a particular car, a custom-fit might be worth the investment.
Besides choosing the right car cover, smart parking also contributes to the car's maintenance.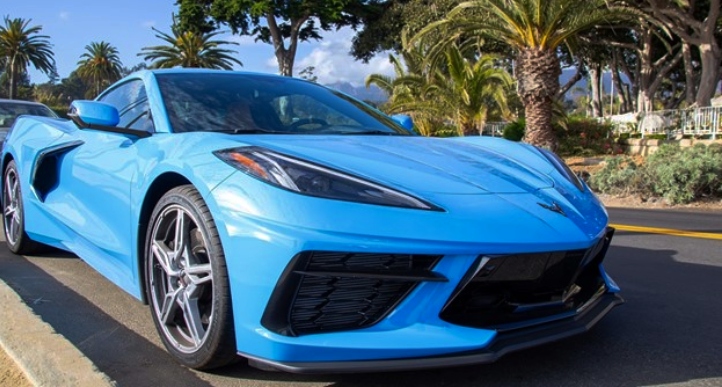 Windshield Sun Shade
A windshield sunshade is suitable for protecting the car from sun damage. It also allows you to park the car anywhere without having to worry about the UV light and the damage it can cause if it's outdoors for an extended period.
The windshield sun shades keep the interior of the Corvette cool since the electronics are exposed to less heat. The interior will not fade away quickly from the long sun exposure and the seats won't get cracked.
Install a Bra
Installing a clear bra on your Corvette is not about being cosmetic; it serves a more functional purpose of protecting the front of the car from road debris and rocks. It will also protect the paint from falling apart or losing its shine.
Corvettes have low ground clearance, which makes them vulnerable to outdoor factors like road debris and rocks, so purchasing a clear bra is a smart solution for keeping the car protected.
Take Care of Your Corvette
With proper care, your car will benefit from prolonged life. Make sure you keep the exterior in good shape, as if you fail to perform proper care, exterior surface issues will start to spread.
Get in front of the maintenance issues before they become a greater problem. You didn't spend all that money to abandon your Corvette after a couple of years, did you? This way, you'll extend your car's longevity and avoid the headaches of purchasing a new car within a short period.