Ladies and gentlemen, let me tell you about one of the finest specimens of American muscle car history – the 1972 Ford Mustang Mach 1. This particular Mach 1 is a real beauty, nicely restored and loaded with some impressive options that make it stand out from the crowd. It is a factory Q-code, which means it came with the powerful 351 Ram Air engine.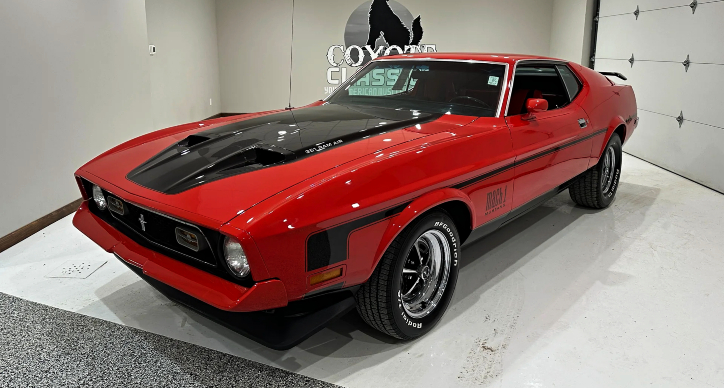 My favorite thing about this coupe is the interior with beautiful two-tone red and black vinyl bucket seats, matching the exterior's stunning black-over-red paint. Other great features of this '72 Mustang Mach 1 include a rear spoiler, rear window louvers, tilt wheel and rim blow steering wheel, power steering, power brakes, and a dual exhaust system.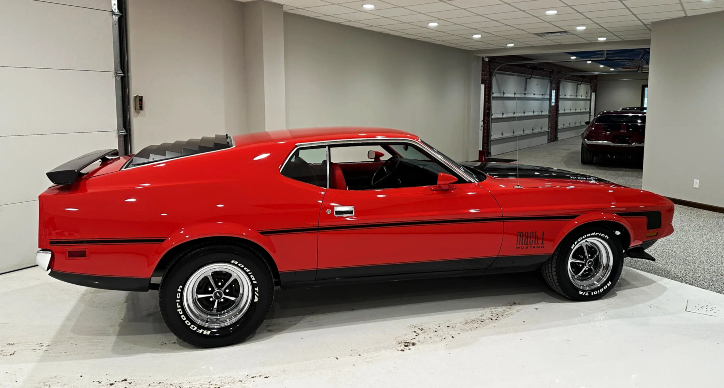 Under the hood, this Mach 1 is powered by a correct 351 C.I. "Cobra Jet" V8 engine that is topped off by a 4-barrel carburetor and backed up by a 3-speed automatic transmission. This powertrain combination provides plenty of punch and makes for an exhilarating driving experience.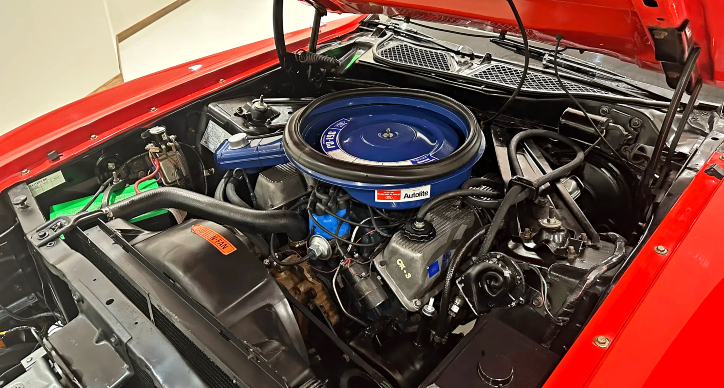 This '72 Mustang Mach 1 looks fast while standing still, and it drives even better than it looks! You can play the Coyote Classic video to hear the beautiful sounds this pony makes.
Did You See David Carpenter's Road Race 1970 Mustang Mach 1 Story?