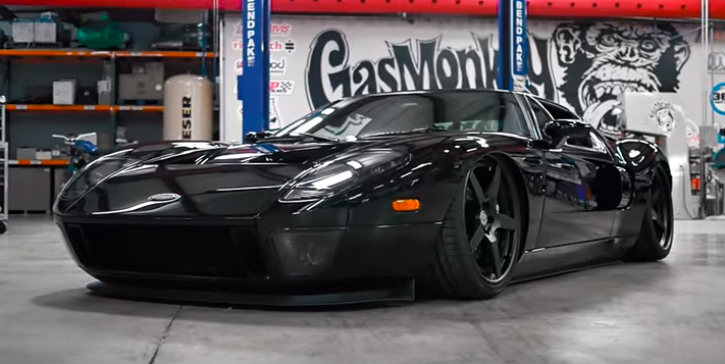 Super Duper 2005 Ford GT Custom!
Regardless of how much you agree (or disagree) with Ford's designs, the Ford GT is one machine which you cannot ignore. Drawing inspiration from the GT40, Ford's iconic racing car which dominated the bedroom posters of the 1960s, the stock Ford GT itself is quite astonishing. So how to improve upon a work of art?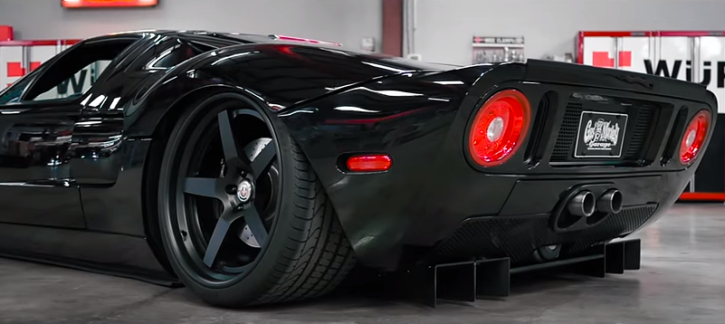 The recently unveiled at SEMA custom-made Ford GMGT created by the Gas Monkey Garage crew shows you how beautiful a beast can possibly look. The original Ford GT40, the one which proved itself in competitions back in the 1960s against the likes of Ferrari, has its roof-line resting at just 40 inches off the ground. The roof-line of the Ford GT sports car by Gas Monkey Garage, with a little help from AccuAir suspension, rests at an unbelievable 38 inches off the ground! That is just a couple of inches over three feet.
To make this machine drivable, the suspension can be adjusted to three levels: the first setting is when the vehicle is at rest, adorning the showcase; the second level raises it a few inches to avoid touching the road during slight slopes while the third level gives enough room under the car to allow it to go on a speed breaker.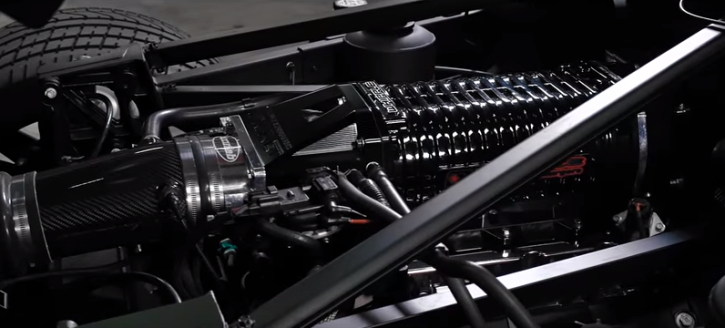 Apart from the suspension, the modified 2005 Ford GT has a custom body kit, hood, rims, and interiors, all painted to pitch black to ensure that you will have the complete attention of every single person who is in visual range. And when it is on the Dyno, it gives a maximum of 808 horsepower, enough to scare the other mere mortals off the tarmac!
Don't Miss the Spectacular Wide Body Ford GT Custom "Belladonna" on Hot Cars
[sdonations]1[/sdonations]