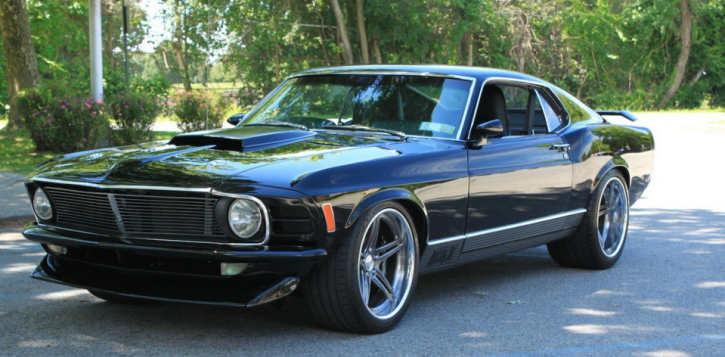 Striking 1970 Mustang Mach 1 Custom!
The Ford Mustang Mach 1 was a 2-door Fastback released back in 1970. The powerful vehicle quickly gathered a large following of car enthusiasts with its bold styling and exceptional on-road capabilities. The 1970 Ford Mustang Mach 1 was available with 351, 335, 390, and 428 cubic inch engines with 3-speed or 4-speed transmission.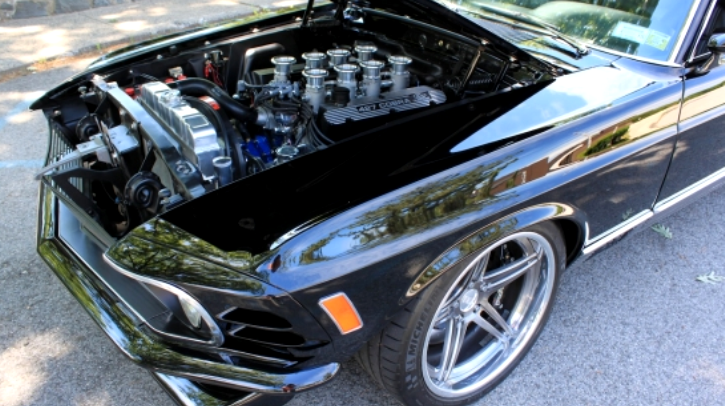 Built for speed
Built by ACS Garage in Bronxville, NY this custom 1970 Mach 1 is a monster that was crafted to serve a single purpose: speed. The drive-train of the 1970 Mustang custom includes a 427 cubic inch Cobra V8 motor combined with a state-of-the-art 8-stack injection system manufactured by Roush Performance and pushes 600 horses. To help keep the massive power in control, this 1970 Mach 1 comes with suspensions from Detroit Speed Engineering, featuring 3-inch tubs and double adjustable coil overs from JRI. The giant disk brakes manufactured by Wilwood and super sport tires from Michelin ensures the safety of the car and driver.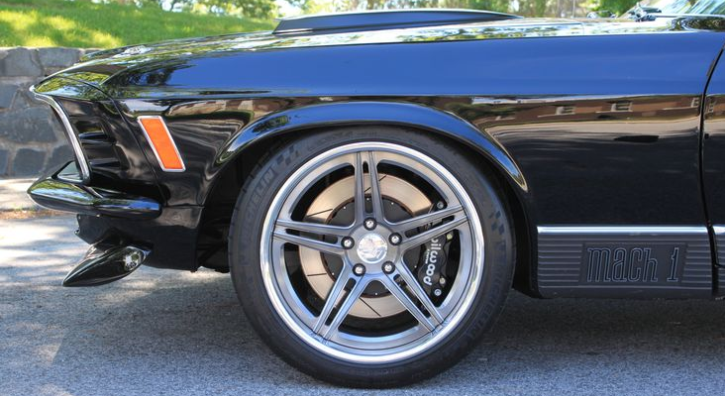 Killer exterior
This 427 Cobra powered Ford Mustang does not just handle well but looks great even when it is at standstill. Every inch of the exterior is painted to Metallic Black perfection. Apart from the custom hood and 19-inch Forgeline SC3C Concave rims, all the other parts are maintained as the original and Borla exhaust is added for awesome V8 sound.
Stunning interior
The interiors of the custom built muscle car are crafted to match the exterior theme of black. Everything, including the leather upholstery and dashboard, is covered in black. The chrome accents go perfectly with the theme and completes the aggression that comes with the Ford Mustang Mach 1.
Check out the video brought to you by Forgeline Motorsports. Watch, Enjoy & Share!