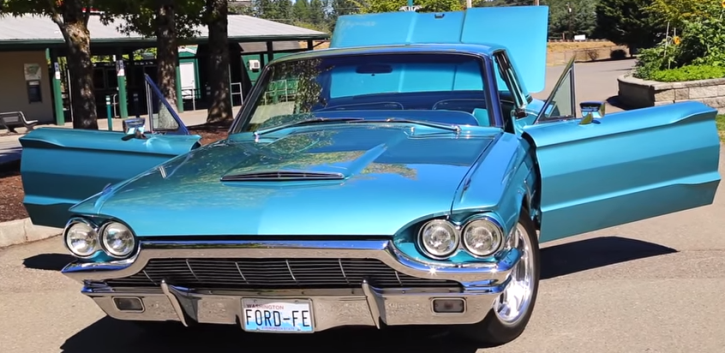 Immaculate 1965 Ford Thunderbird Custom!
It is not hard to tell this is a high end custom built even at a first glance. Tremendous body work & paint, perfect chrome, set of nice 17-inch wheels wrapped in Nitto tires it is more than clear this 1965 Thunderbird restoration is done with a lot of passion and efforts as well as serious amount of cash.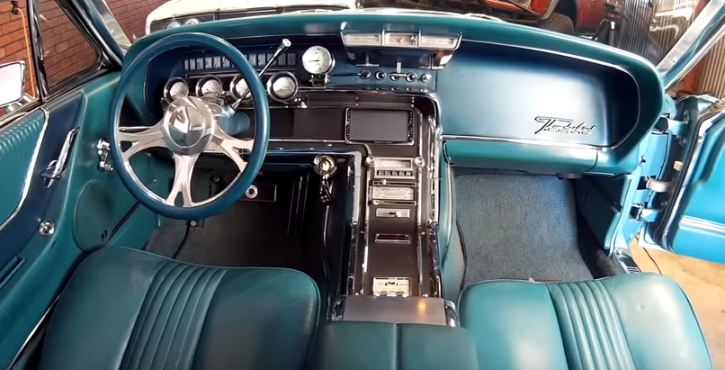 The top notch customization continue inside this Ford Thunderbird with the color matching the exterior theme. Awesome custom steering wheel, full set of aftermarket gauges, beautifully done chrome and plenty of cool options are added.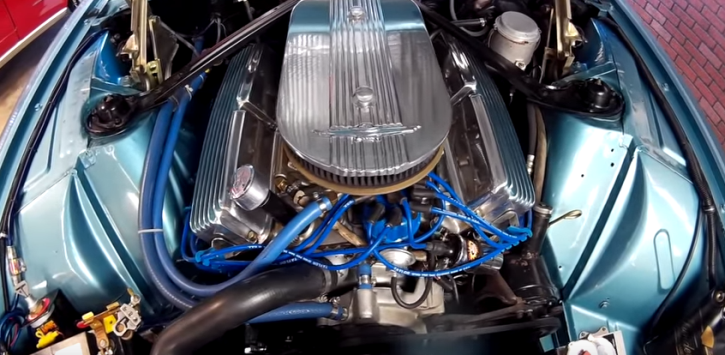 The original 390 cubic inch engine have been replaced with a well dressed 428 Big Block V8 capable of plenty of horses and torque sent trough an upgraded transmission. In order to get a better V8 sound this fully custom 1965 Ford Thunderbird is equipped with a 2.5 inch X-pipe exhaust.
Check out the Mainly Muscle Cars video to see this '65 T-Bird flexing muscle. Watch, Enjoy & Share!