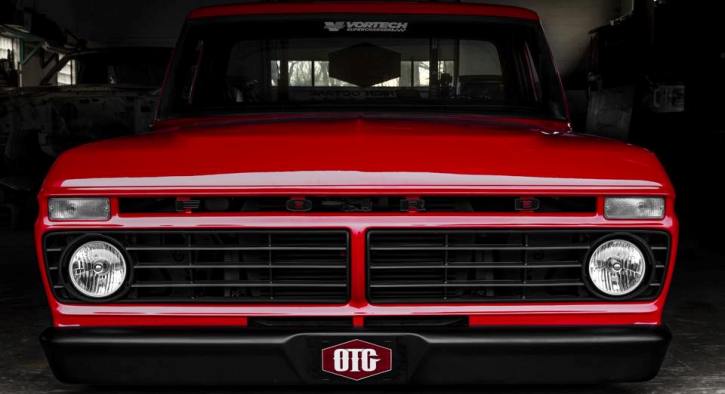 On The Ground Designs – Ford Boss F-100!
The Ford F-100 is one of the most popularly customized pick up trucks on the market, which means that the competition to achieve a good build is extremely stiff. However, when you see this OTG built Red Ford F-100 truck rolling up the driveway, you instantly know that it is a true show stopper!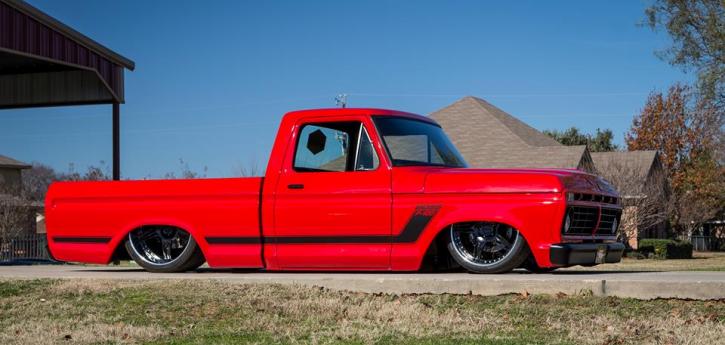 The immaculate Ford Boss F-100 comes painted in PPG Audi RS4 Red that will catch the eye of anyone in visual range. The wheels are one-off 22″ in the front and 24 inch in the back, from B-Forged wrapped in Pirelli tires. The interior is fully custom designed and it comes with a set of black gauges that adds to the beauty.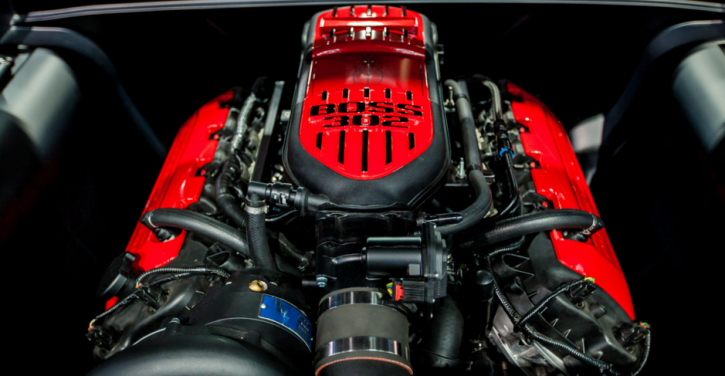 The OTG designs custom built Ford F100 packs a 5.0 liter Coyote V8 engine that churns out more than 700 hp. The engine is fed by a supercharger from Vortech and is connected to a 4r70 W transmission system from Performance Automatic. To ensure that the driver has control of this monster truck at all times it is fitted with 14-inch brakes from Wilwood. The upgraded suspension includes dual Viair 444 compressors and Accuair e-level.
Check out this cool video to see more of the Boss F-100 truck.