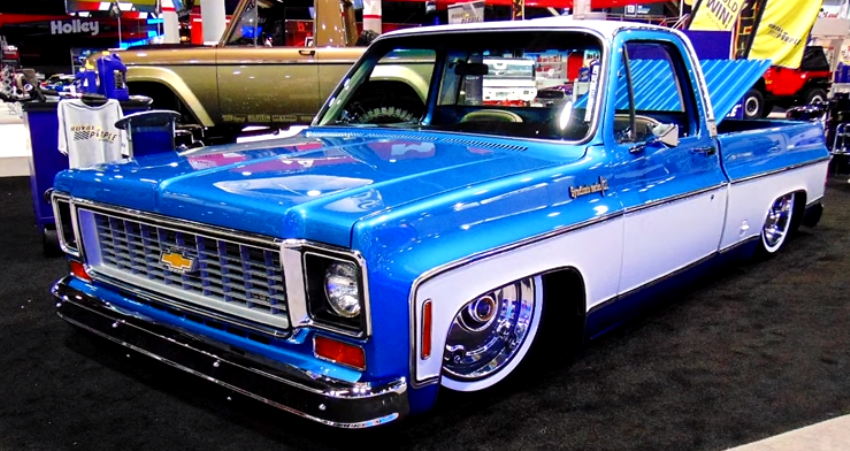 Joe & Rob Yezzi Built Chevy Cheyenne!
Even if you are not into square body Chevrolet trucks, this 1974 Cheyenne Super 10 is customized in such cool way that I bet you are going to like it. Although this pick up is custom built all the way around its originality is well preserved and nicely blend with all the mods.
The great body work and smoking hot Catalina Blue & Frost White color combo are done by the iKandy Paintworks. The 1974 Chevy Cheyenne rides on chassis and suspension from Porterbuilt, spins a 22-inch Delmo Specials and is equipped with e-Level by Accuair.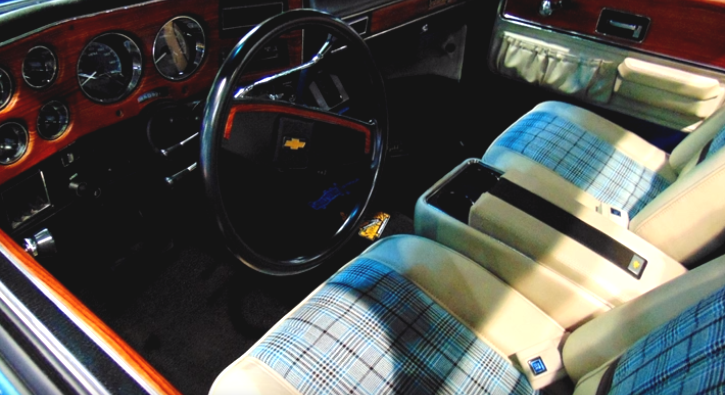 Of course the interior is also customized, but somehow the factory style is nicely retained and behind this beautiful job are the guys from Empire Upholstery. The Joe & Rob Yezzi built 1974 Cheyenne Super 10 truck sports a LS3 Crate engine dressed with Delmo Speed valve covers, equipped with EFI & Intake from Holley and mounted to a GM Automatic transmission.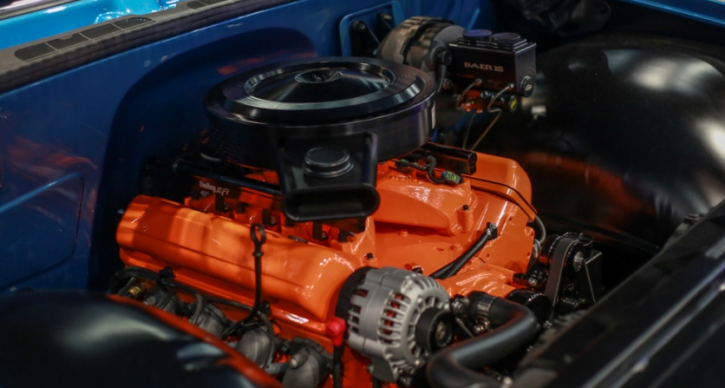 Check out Scottie's video from SEMA 2015. Watch, Enjoy & Share!