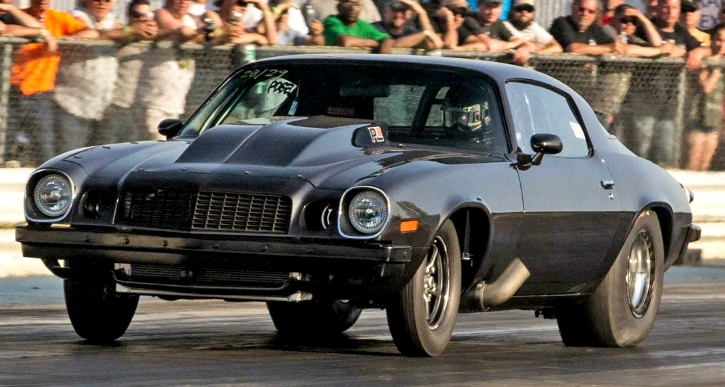 Brutal Street Legal Gen II Camaro in Action!
If you are a Chevy person you know how underrated are the 2nd generation Camaros. Well here we have a heavy weight all steel Twin Turbo Chevrolet Camaro built for the street that totally nailed it at the Cedar Falls Motorsports Park for the Outlaw Chaos Race and proved the Gen II Camaros have huge capabilities with the right set up.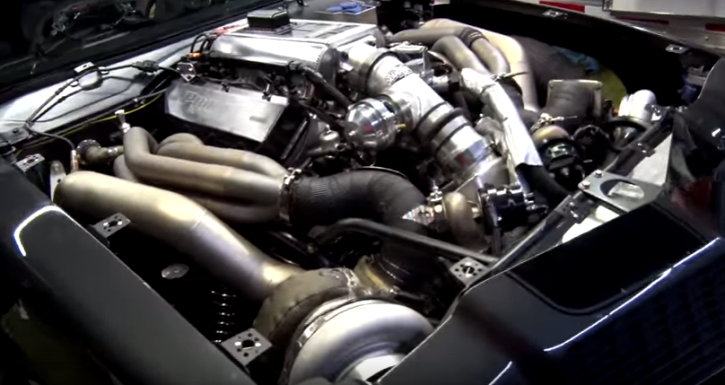 All steel car, with original glass this Chevy Camaro weighs 3875 lbs and packs a Proline Racing 540 cubic inch V8 engine boosted with a pair of Precision turbochargers kicking in nearly 3000 horsepower and running the 1/8 mile for 4 seconds.
Check out 1320video to see this beast in action. Watch, Enjoy & Share!
Twin Turbo Chevy Camaro on Drag Radials