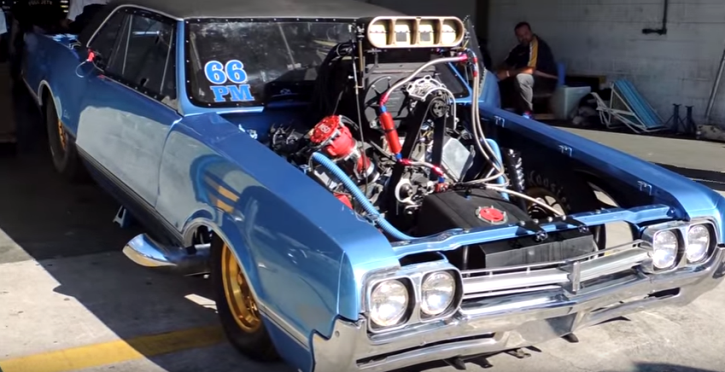 Tire Shredding Oldsmobile Drag Racing!
I don't know how do you feel about it, but I totally love this kind of muscle car builds. Flawless paint job, Gold wheels, slammed to the ground, massive exhausts coming from the side and a huge blower sticking off the hood, this Oldsmobile drag car easily makes the crowd go wild at the strip.
Check out the Canal Max Power video and if you Love it – Share It!
[sdonations]1[/sdonations]