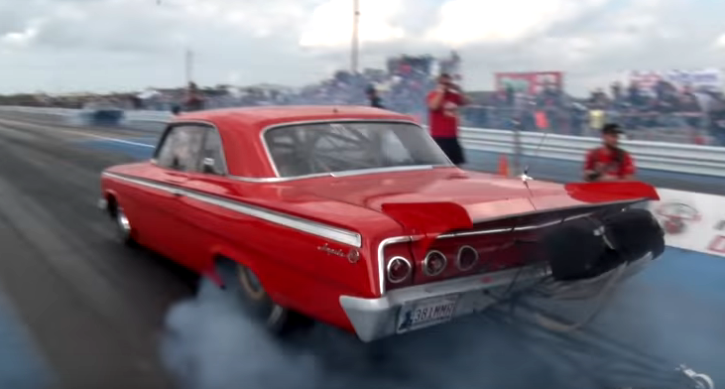 I honestly don't quite understand how much ballz you need to take such immaculate car like this Red 1962 Chevrolet Impala to No Prep event, but obviously there are guys who just don't care. The drag racing world has evolved so much during the years that today people do some unbelievable set ups just to stand out, because ordinary is no longer acceptable at the strip.
Back to this bad to the bone 1962 Chevrolet Impala, she sports a 515 cubic inch all aluminium Big Block V8 equipped with a pair of 88mm turbochargers running on 45 pounds of boost and when asked about the horsepower the driver just said "A Lot". Considering that the twin turbo 1962 Impala barely keeps it straight I guess "A Lot" is just the right thing to say.
Check out the 1320video and don't forget to HIT SHARE!