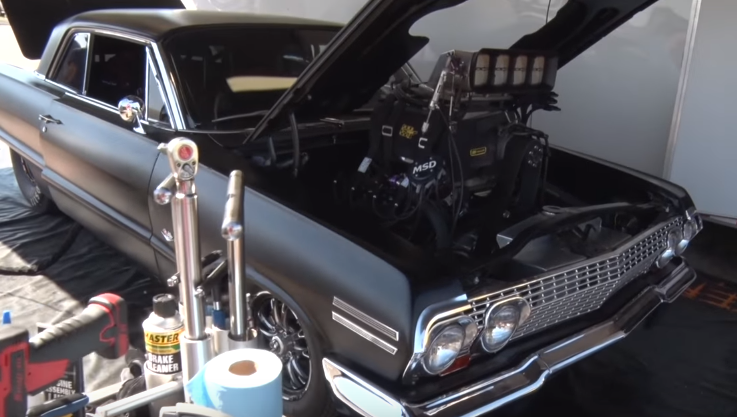 Terrifying Screw-Blown Chevrolet Impala!
Looking as mean as it gets this Matte Black 1963 Chevy Impala is well known within the drag racing fans as the Gudfar Impala. Although we see all kinds of crazy builds on a daily basis a huge blower like this one is certainly something that gets the eyeballs.
The Gudfar 1963 Impala SS packs a monstrous 540 cubic inch V8 motor with a huge Whipple Screw Blower that pushing this Heavy Chevy pretty fast down the race track and man this car is loud! Check out the 1320Video to see it in action!
Watch, Enjoy & Share!
Flying 1220hp Big Block Chevy Impala