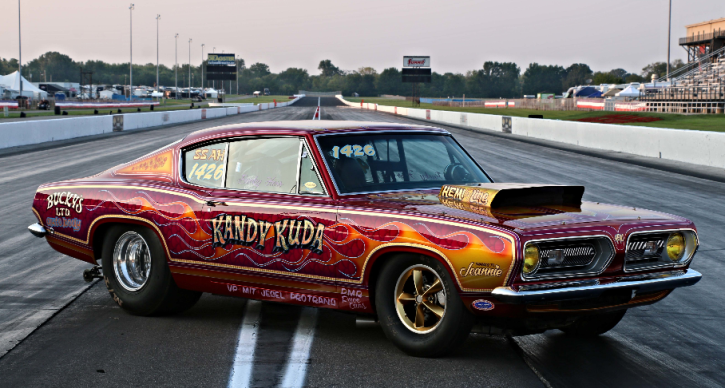 Bucky Racing the Kandy Kuda at Maple Grove Raceway!
With all the achievements in his career the owner, builder and driver of the awesome Plymouth "Kandy Kuda" Barracuda, Bucky Hess is always hungry for more victories and never stops experimenting with new technologies in order to improve his performance.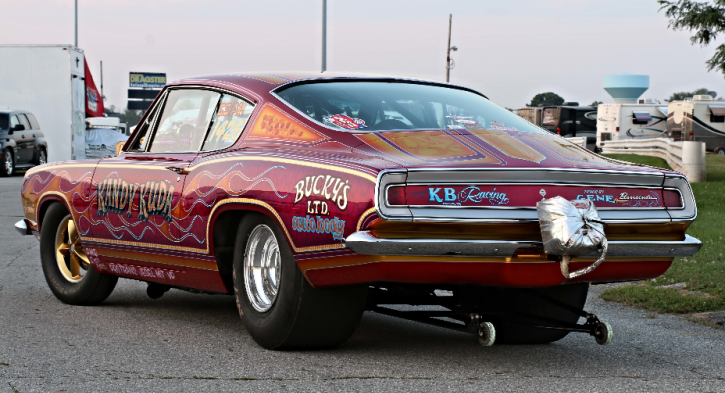 Bucky is also one of the very few SS/AH car drivers still competing in the regular SS eliminations with his 1968 Plymouth HEMI Barracuda. Not many racers out there can foot brake a high horsepower muscle car that runs the 1/4 mile for 8 seconds like Mr. Hess either.
Check out the video to see the Kandy Kuda racing at Maple Grove in 2017
1968 Plymouth "Kandy Kuda" Barracuda Here
---
You May Also Like the 1968 Barracuda "Swamp Critter" Video
---